COVID-19 Pandemic: Mumbai on verge of public health crisis
Coronavirus Pandemic: Mumbai staring at public health crisis due to shortage of doctors and ICU beds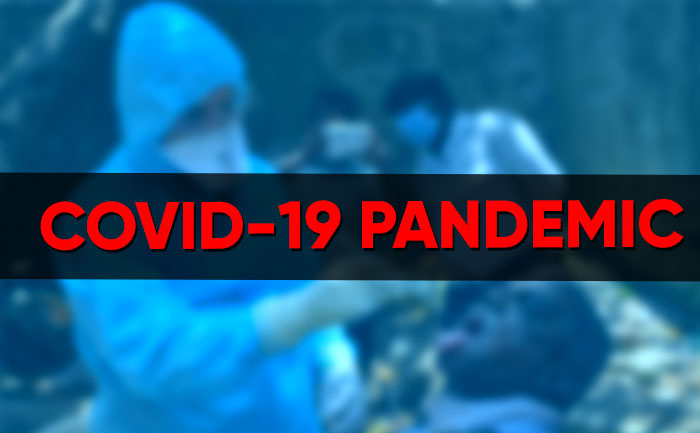 Mumbai is on the edge of a public health crisis as COVID-19 cases in the city continue to increase by 400 per day on an average. The crisis has caused both public and private hospitals in the city swamped with huge numbers of Covid-19 patients. It is also facing a shortage of nearly 400 doctors and healthcare professionals.
As per an Economic Times report, The city has exhausted its intensive care unit (ICU) beds in private and public hospitals. The patients are forced to wait overnight on roads before arrangements are made. Facilities are running with a shortage of almost 400 doctors and nurses.
On average Mumbai is witnessing 400 cases daily. The city's medical infrastructure is finding it difficult to meet the needs of the growing cases in the island city despite the lockdown.
The report further adds, Till May 1, Brihanmumbai Municipal Corporation (BMC)-run facilities at RN Cooper Hospital, KEM Hospital, and Kasturba Hospital had just 11, 6, and 12 COVID-19 beds respectively. PD Hinduja Hospital had 42 beds (all occupied), Wockhardt and Lilavati Hospitals had only 1 bed each, while Seven Hills Reliance had 42 beds and Sushrusha had 73 COVID-19 beds.
Sources reveal that adding more beds would only be a "Band-Aid". They don't have enough medical personnel, doctors, nurses for the new patients coming in. They require at least 400 more medical personnel to care for the growing cases.
The situation is so dire that people with non-Covid-19 ailments are struggling to get admitted. For Covid-19 patients, the situation is worse.
Also Read: COVID-19 Lockdown: BMC decides to shut all liquor shops in Mumbai