COVID-19 Pandemic: Shah Rukh Khan, Aamir Khan & others come together for relief concert
Shah Rukh Khan, Priyanka Chopra, Kareena Kapoor Akshay Kumar to be part of Zoya Akhtar-Karan Johar's Covid-19 relief concert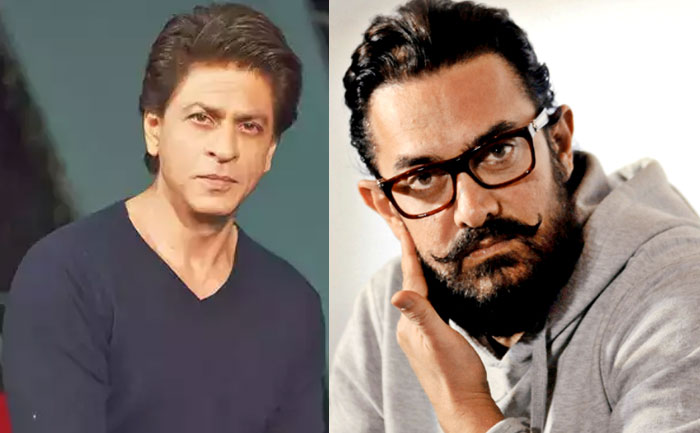 Amid the Coronavirus pandemic that has gripped the world countries have imposed a lockdown. Citizens are asked to stay indoors to curb the spread of the virus. Filmmakers Karan Johar and Zoya Akhtar are reportedly organizing a from-home concert with the biggest Bollywood and international stars. The concert is an ode to the frontline workers and raise funds for Give India Foundation and support those who are displaced by the novel Coronavirus.
As per a Mumbai Mirror report, Shah Rukh Khan, Aamir Khan, Akshay Kumar, Hrithik Roshan, Saif Ali Khan, Kareena Kapoor, Ranveer Singh, Varun Dhawan, Arjun Kapoor, Sidharth Malhotra, Alia Bhatt, Katrina Kaif, Priyanka Chopra and Anushka Sharma will all be a part of the concert. They will be joined by Hollywood star Will Smith, singer Bryan Adams, and The Jonas Brothers.
They have been told to share four-minute videos of themselves singing, dancing, making a speech, or performing a standup. Zoya and Karan have been working on the two-hour concert for a few weeks already.
Comedian Kapil Sharma, too, will be part of the fundraiser. Besides, Arijit Singh, Vishal Dadlani, Shekhar, Pritam, Sonu Nigam, Shankar Ehsan Loy, and other composers will also be performing on their hit songs.  Javed Akhtar, Shabana Azmi, and Asha Bhosle will join and give motivational speeches. Virat Kohli, Sachin Tendulkar too is a part of it.
The concert will be aired on Facebook to raise funds across the globe through the Facebook Donate button.
Also Read: SRK-Gauri's office space transformed into quarantine zone …