COVID-19 Pandemic: With 1,82,143 COVID-19 cases, India now seventh worst-affected country
Coronavirus Pandemic: India Climbs To 7th Spot Among 10 Nations Worst-Hit By COVID-19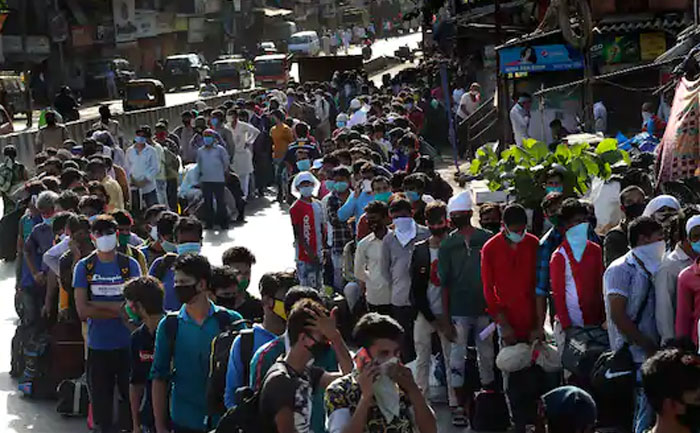 India has climbed to seventh from the ninth spot in the list of 10 nations worst hit by the coronavirus pandemic. The nation has recorded 1,88,883 coronavirus cases till Sunday night. A record single-day jump of 8,380 new patients was reported in the last 24 hours. The death tally has crossed the 5,000-mark after 193 patients died in the last 24 hours. This is the first time that the nation has recorded such a jump in a single day.
India has been registering record spikes for the last three days. The sharp rise in cases comes ahead of the government's decision to re-open in a phased-manner. This move comes after a gap of two months of lockdown to tackle the pandemic.
The Centre on Saturday issued orders extending the coronavirus lockdown in containment zones to 30 June. It also issued guidelines for a phased re-opening of activities outside the containment zones. The decision comes as the fourth phase of the lockdown ended on 31 May.
From 01.06.2020
●Within Containment Zones, #Lockdown restrictions to continue till 30.06.2020
●#Unlock1 All activities to be relaxed in phased manner outside containment zones, as per @MoHFW_INDIA guidelines
●States may impose restrictions/prohibit activities as per assessment pic.twitter.com/LDbmvf6Gfa

— Spokesperson, Ministry of Home Affairs (@PIBHomeAffairs) May 30, 2020
A nationwide lockdown was first imposed from 25 March for a period of 21 days till 14 April. It was then extended from 3 May till 31 May.
The number of confirmed cases of coronavirus worldwide has surpassed six million. The death toll from the disease has exceeded 367,000 and more than 2.5 million COVID-19 patients have recovered since the pandemic began.
Also Read: Air India's Delhi-Moscow flight returns midway after pilot found COVID-19 positive