Covid-19 Mainly Spreads Through Air Claims New Study
Strong Evidence COVID-19 Mainly Spreads Through Air, Claims New Study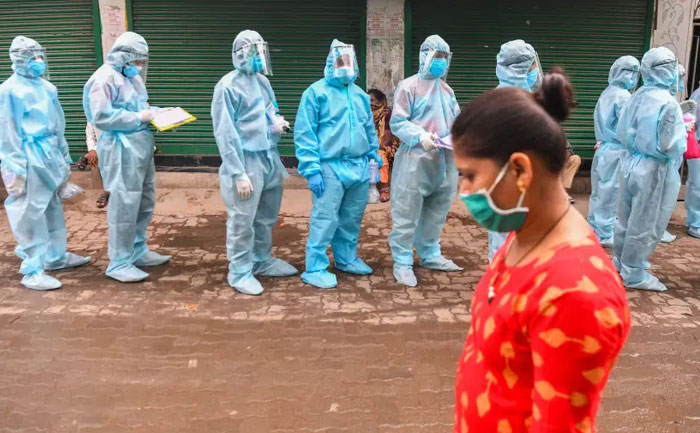 Researchers have concluded that there is strong evidence to prove the Sars-CoV-2 virus which causes the coronavirus disease is primarily transmitted through the air. A new report published in the medical journal the Lancet has found impactful evidence that the pandemic-causing SARS CoV-2 is predominantly transmitted through the air.
In the early days of the pandemic, it was believed that the virus is largely transmitted when large droplets, which are exhaled by those infected, settle on surfaces and contaminate them. But 200 scientists from 32 nations last July wrote to the World Health Organization, claiming that there is evidence that the coronavirus is airborne.
This is according to a team of six experts from the UK, the US and Canada under the leadership of Oxford's Trish Greenhalgh. They reviewed published research and identified 10 lines of evidence to support the claim. The spreading of the novel coronavirus through aerosol droplets is almost non-existent. Measures must be put in place to limit airborne transmission of SARS CoV-2.
There are four pieces of evidence of superspreader events:
1. The first example of a super spreader event is the Diamond Princess cruise ship. At least 700 people on the ship were infected during the voyage and its subsequent quarantine off the Yokohama coast in Japan.
2. The second evidence is that the spread of the novel coronavirus is much higher indoors, compared to outdoors.
3. Third evidence is that 33 to 59 per cent of all transmissions are from asymptomatic or presymptomatic individuals. It is spread through the air exhaled by those individuals, causing silent transmission.
4. The last is the long-range transmission where individuals from adjacent rooms who haven't spoken to or come in contact with each other have taken place.
Also Read:  Delhi Weekend Curfew: How To Apply For E-Pass, All You Need To Know