Delhi Weekend Curfew: How To Apply For E-Pass, All You Need To Know
Delhi Weekend Curfew: All You Need To Know On What Is Allowed What Is Not & How To Apply For E-Pass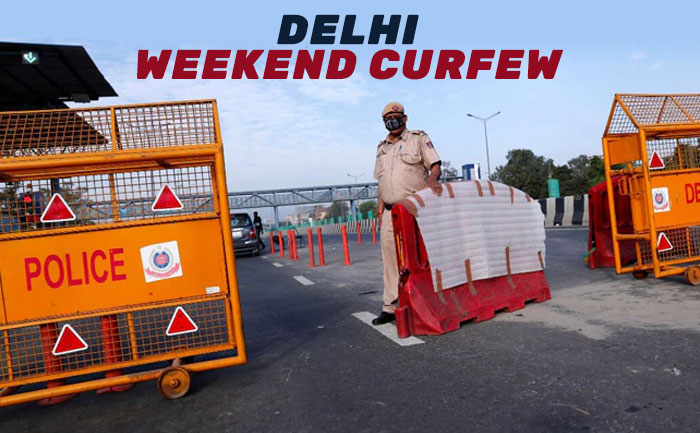 After Maharashtra, the Delhi government has announced a night curfew including a weekend curfew to curb the rising cases of COVID-19. The decision comes after the Delhi Disaster Management Authority (DDMA) reviewed the Covid-19 situation in the national capital.
As per an official order issued on Thursday, the weekend curfew will be effective from 10 pm on April 16 (Friday) to 5 am on April 19 (Monday). But people of certain professions have been exempted from the curfew. The Delhi government and the police have issued e-passes to exempted category people.
While weekend curfew will remain in force between 10 pm Friday and 5 am Monday, the other curbs, along with the night curfew, will stay till 30 April, according to an order issued by the Delhi Disaster Management Authority (DDMA).
Delhi Chief Minister Arvind Kejriwal had said that the restrictions are being imposed to arrest the spread of Covid-19, which has put the medical infrastructure and healthcare workers under tremendous strain.
What's allowed and what's not amid the weekend curfew in Delhi:
1) Only essential services will operate.
2) Curfew passes will be given for marriages, travellers heading to airports, railway stations, and others.
3) Gyms, pools, malls, auditoriums to remain closed till further orders.
4) Cinema halls will be allowed to operate at 30% capacity.
5) One weekly market allowed per day per zone.
6) No dine-in will be allowed at restaurants, only take-aways allowed.
7) At marriages and funerals, up to 50 and 20 persons respectively will be allowed.
How to apply for Delhi curfew pass online
The DDMA has made it mandatory for people to obtain e-passes for travel during the weekend curfew hours i.e. from Friday 10 pm till Monday 6 am. DDMA clearly states that only essential services will be allowed.
Types of movement passes:
1) For individuals having personal emergencies requiring a visit to doctor or hospital, buying essentials items, or any other.
2) For individuals engaged in the delivery of emergency or essential services within and outside Delhi during the movement period.
How to apply for an e-pass:
Check the Delhi Police website at www.delhipolice.nic.in
Click on the 'movement pass' tab
Create an account to log in
Login using your 'username' and password
Fill up the application form
Upload your picture and proof of identification like Aadhar card, driving licence, PAN Card, passport, voter ID card
Submit your application
You will be informed through SMS as soon as your movement pass is approved
Login to your account and download the Movement Pass
Save it on your smartphone or take a printout to show it wherever required.
As Delhi battles the fourth wave of the Covid-19 pandemic, over 10,000 cases are being recorded each day in the national capital since Sunday. Delhi recorded 16,699 Covid-19 cases and 112 fatalities on Thursday, according to the health department.
People venturing out of homes without valid reasons during the weekend curfew will face arrest and prosecution for violating anti-Covid regulations, Delhi Police warned on Friday.
Also Read: Delhi: Arvind Kejriwal announces weekend curfew; here's what's allowed, what's not