COVID-19: Tamil Nadu Lockdown Extended Till July 19
Lockdown in Tamil Nadu extended till July 19, with more relaxations on Business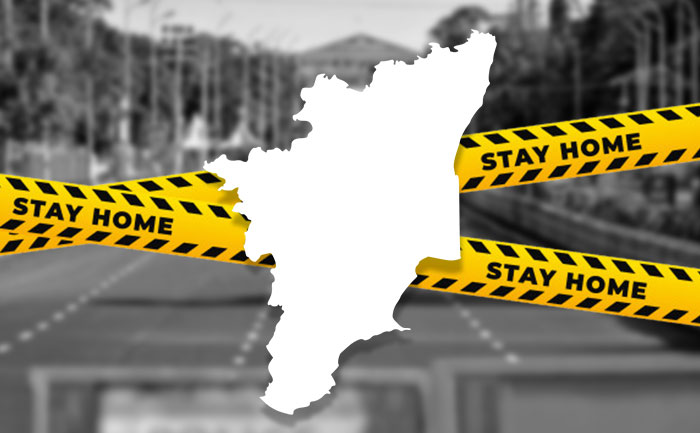 The Tamil Nadu government today extended the coronavirus lockdown in the state. Chief Minister MK Stalin today extended the lockdown in Tamil Nadu for one more week till July 19 with a few more relaxations. The easing of restriction in the state comes as it registers a dip in coronavirus cases.
Restaurants, tea shops, bakeries, roadside eateries and sweet shots can stay open till 9 pm with 50 per cent of customers. But they will have to comply with Covid protocols. Air-conditioned outlets must have adequate ventilation with doors and/or windows open.
Only 50 people can attend weddings, only 20 can attend funerals. Though the state has not re-started inter-state buses, it has decided to resume bus services to neighbouring Puducherry.
Here is all you need to know about what is allowed and what is not:
Allowed:
Operation of buses to Puducherry
Shops and other activities which were allowed till 8 p.m will be allowed till 9 p.m.
Examinations for employment opportunities of State and Union Governments can take place.
Hotels, tea shops, bakeries, roadside shops, shops selling snacks can function with 50 percent customers at a given time, till 9 p.m
Not Allowed:
Inter-State public transport (except Puducherry)
Social, political, entertainment, sports and cultural events.
Schools, colleges, theatres, all liquor bars, swimming pools and zoological parks will remain closed.
Tamil Nadu has the fourth-highest number of coronavirus cases in India. On Friday, the state logged 3,039 COVID-19 cases and 69 deaths. The fresh cases are slightly lower than the previous day's.
Also Read:   Tamil Nadu: Lockdown Till May 31 As COVID-19 Cases Surge