COVID-19 Updates: With New Cases India's Coronavirus Tally Reaches 17 Lakh
With New Cases In India The Coronavirus Tally Reaches To 17 Lakh. Just Two Days After The Country Reported 16 Lakh Total Cases.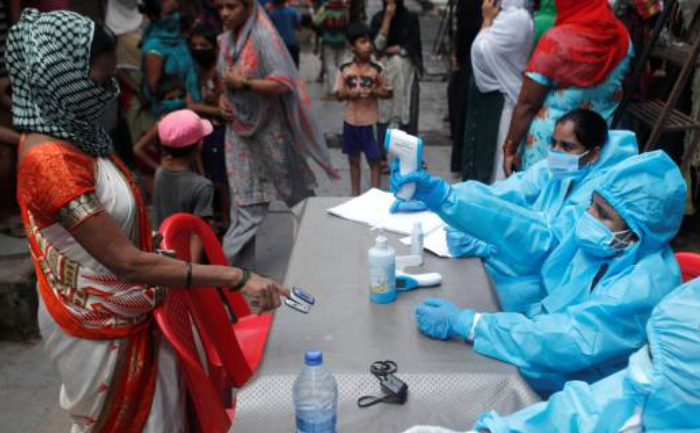 Nearly 55,000 new cases of confirmed COVID-19 infections in India, taking the total tally of cases to 17-lakh mark on Sunday i.e August 2. The total tally recorded a jump of over 1.5 lakh cases in just two days after it was 16 lakh cases. Mumbai, Delhi and Chennai have been among the list of worst hit cities by Coronavirus for last few months, however, the total tally from these cities have been reporting a standstill, as per reports.
The total count of around 7.32 lakh new cases registered between the period of July 15 and 31 and the number of recoveries has gone past is 11 lakh. As per the Indian Council of Medical Research (ICMR), cumulatively 1,93,58,659 samples have been tested up to July 31 with 5,25,689 of them on Friday. Out of which around 764 deaths reported on Saturday from all across the country.
Meanwhile, The World Health Organisation said that it expects the COVID-19 pandemic to be of "lengthy duration" and that it remains "a public health emergency of international concern". "The pandemic is a once-in-a-century health crisis, the effects of which will be felt for decades to come," WHO Director-General Tedros Adhanom Ghebreyesus was quoted as telling panel recently.  There are nearly 18 million infections globally, while over 6.84 lakh people have succumbed to the Coronavirus.
For more such updates, stay hooked on to The Live Mirror.
Also Read: COVID-19:North Korea Records 'First Coronavirus Case', Imposes Lockdown