COVID-19 Vaccine: India To get 100 Million Astra's COVID Shots In December
India to get 100 million shots of AstraZeneca's Covid vaccine by next month says Adar Poonawala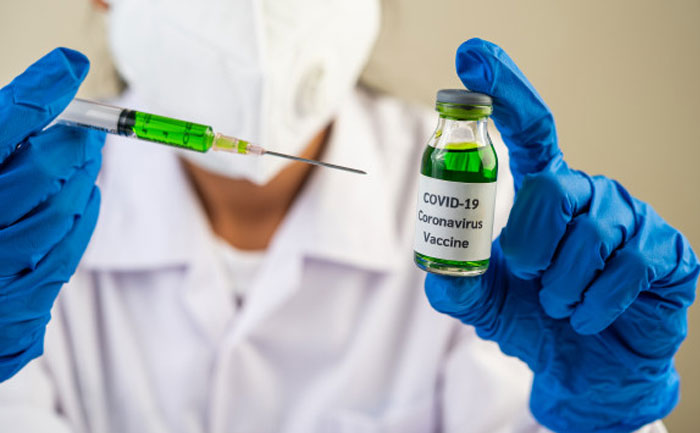 India might have 100 million doses of AstraZeneca PIc's COVID-19 shot ready by December. The news was shared by The Serum Institute of India Ltd CEO Adar Poonawala. Yes, the world's largest vaccine maker is ramping up production of AstraZeneca Plc's Covid-19 shot to have shots ready when an inoculation drive is expected to begin throughout India in December.
Adar Poonawalla was quoted by Hindustan Times, The Serum Institute Of India which has partnered to produce at least one billion doses, may get emergency authorisation from New Delhi by December. The initial amount will go to India.
Serum, which has partnered with five developers, has produced 40 million doses of AstraZeneca vaccine in the past two months. They aim to start manufacturing competing products from Novavax Inc soon.
Poonawala further added that after talks with the government, he is confident in their plans to get initial vaccines to the vulnerable and frontline workers. But he added that it will be challenging to get India's 1.3 billion population, inoculated. Especially in the countryside where past inoculation drives have struggled due to unstable health networks.
He reiterated that it will take until 2024 to vaccinate the entire world. Finally, after two years will we see a real reduction in infections, due to affordability and manufacturing hurdles.
India is at present struggling to contain the second largest outbreak of Covid in the world. New Delhi has put aside about 500 billion rupees ($6.7 billion) for vaccines. But Poonawalla argued that India would want 800 billion rupees. Poonawalla declined to remark additional. Negotiations with the Serum Institute on vaccine pricing are crucial to India's efforts to get out of the pandemic.
Also Read: COVAXIN: 30 Year Old Gets First Dose Of India's Covid Vaccine