COVAXIN: 30 Year Old Gets First Dose Of India's Covid Vaccine
Covaxin: Delhi Man administered first dose of India's COVID-19 Vaccine For Trial At AIIMS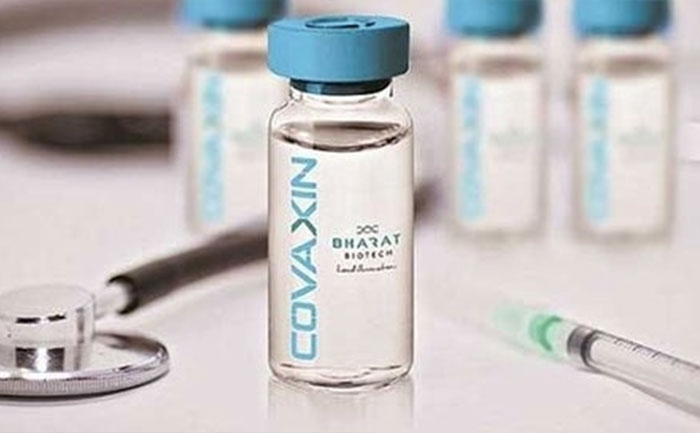 The first trail of India's COVID-19 vaccine has finally begun. The human trial started at All India Institutes of Medical Sciences (AIIMS), Delhi. The first dose was administered to a 30-year-old man from the capital city. The news was confirmed by Dr Sanjay Rai, Professor at the Centre for Community Medicine at AIIMS. He is also the principal investigator of the study.
Dr. Rai said, "The first volunteer, a resident of Delhi, was screened two days ago.  All his health parameters were found to be within the normal range. He also does not have any co-morbid conditions."
"The first dose of 0.5 ml intramuscular injection was given to him around 1.30 pm. No immediate side-effects have been observed so far. He was under observation for two hours and will be monitored for the next seven days."
Over 3,500 volunteers have registered themselves for the trial at AIIMS. A total of 12 volunteers were called for a number of pre-tests. After results, 10 healthy individuals were selected for the vaccine to be given in phases. Few more participants would be given the vaccine on Saturday.
Covaxin is developed by Hyderabad-based pharmaceutical company Bharat Biotech. They are doing it in collaboration with the National Institute of Virology (NIV) and  ICMR. AIIMS-Delhi is among the 12 sites selected by the Indian Council for Medical Research (ICMR) for conducting phase I and II trial.
In phase I, the vaccine will be tested on 375 volunteers. Healthy people between 18-55 years old and do not have any co-morbid conditions will be selected. The second phase will be conducted on 750 volunteers aged between 12-65.
Also Read: India's First Coronavirus Vaccine: Covaxin's Human Trials To Begin Today