COVID-19 Virus Was Accidentally Leaked By An Intern At Wuhan Lab, Says US Media
The employee was accidentally infected before spreading the disease among the common people outside the lab in Wuhan city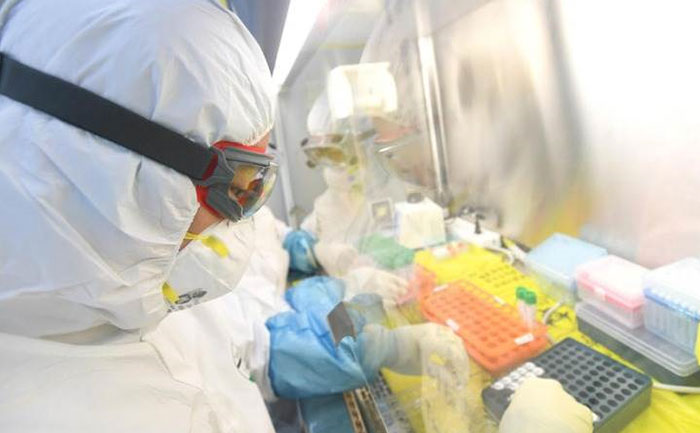 COVID-19 outbreak first happened in Wuhan, China in December last year and it took the lives of many people. Later, the virus spread to different parts of the world including India. World Health Organisation (WHO) declared it a pandemic. Most of the countries are under lockdown currently. Till now, no vaccine has been created for the deadly virus.
There have been many theories that it was China who released this bio-weapon. Even US President Donald Trump calls it 'Chinese Virus'. As per IANS, on Wednesday, the POTUS acknowledged Fox News report that the novel coronavirus may have been accidentally leaked by an intern working at the Wuhan Institute of Virology in China.
In an exclusive report, Fox News has claimed that though the virus is a naturally occurring strain among bats and not a bioweapon, it was being studied in the Wuhan laboratory. As per the report, the initial transmission of the virus was bat-to-human. The lab employee was accidentally infected before spreading the disease among the common people outside the lab in Wuhan city.
The Wuhan wet market was initially blamed for the place of origin but as per the channel, they never sold bats. The virus was being studied in the lab as an attempt by the Chinese Communist Party (CCP) to "demonstrate that its efforts to identify and combat viruses are equal to or greater than the capabilities of the United States," Fox News reported quoting multiple sources.
At the White House briefing of the US President, Fox News reporter John Roberts said, "Multiple sources are telling Fox News today that the United States now has high confidence that, while the coronavirus is a naturally occurring virus, it emanated from a virology lab in Wuhan, that, because of lax safety protocols, an intern was infected, who later infected her boyfriend, and then went to the wet market in Wuhan, where it then began to spread."
For more such updates, stay tuned to our space.
Also Read: The Percentage Of COVID-19 Patient Recovery Rises To 13 In India