COVID-triggered Mucormycosis Cases In Delhi: Everything You Need To Know
COVID-triggered Mucormycosis (Black Fungus) infection found in Delhi and other regions of India. Here's everything you need to know about it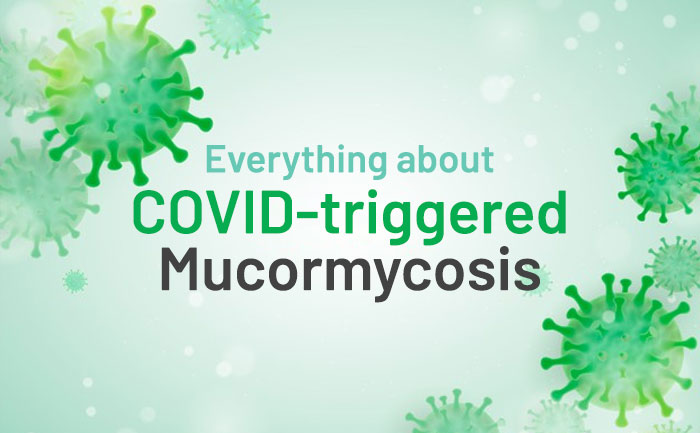 India is currently dealing with Coronavirus-led crises. Many states have reported having a shortage of oxygen and vaccines. While there are already many factors that have contributed to the crises, new cases of COVID-triggered Mucormycosis have been reported in Delhi including other regions. It is basically a fungal infection caused due to a week immune system. According to the latest reports, many hospitals in Delhi have reported having patients who are dealing with this disease.
Know everything about COVID-triggered Mucormycosis:
What is Mucormycosis?
It was previously called zygomycosis, mucormycosis is a rare but serious fungal infection caused due to a week immune system. It is usually caused by a group of molds called micromycetes.  Mucormycosis mainly targets people who are suffering from health complications or have low body ability to fight foreign germs. It is also called the Black fungus and it has been a cause of disease and death of patients in transplants, ICUs and immunodeficient patients for a while now. 
Did India report COVID-triggered Mucormycosis?
The answer sadly is yes. As per the clinical observations in India, few hospitals reported having many cases of COVID-triggered cases of mucormycosis (black fungus). According to the media reports, Dr. Manish Munjal, senior ENT surgeon at the Sir Ganga Ram Hospital said, "We are seeing a rise again in this dangerous fungal infection triggered by COVID-19. In the last two days, we have admitted six cases of mucormycosis. Last year, this deadly infection caused high mortality with many patients suffering from the loss of eyesight and the removal of the nose and the jaw bone."
What is the treatment for Mucormycosis?
Another ENT surgeon at SGRH, Varun Rai reportedly said that symptoms such as nose obstruction, swelling in the eye or cheeks, black dry crusts in the nose should immediately prompt the conduct of a biopsy in the OPD. He suggested upon learning about such symptoms the patients should consult with doctors and immediately start the antifungal therapy.
It is being said that people with diabetes who have recently undergone COVID-19 treatment have reported having black fungal infections. This could be one of the reasons for the rise in the number of black fungus cases again all of a sudden in India. These cases are being commonly seen in patients who have recovered from COVID-19 but have comorbidities such as diabetes, kidney or heart failure and cancer.
Which states in India reported having COVID-triggered Mucormycosis?
Gujarat's Ahmedabad and Karnataka's Bengaluru including Delhi have so far reportedly recorded COVID-triggered Mucormycosis cases. As per the observations, one out of five patients have apparently reported suffering from the black fungal disease. In Bengaluru, out of four Covid-19 patients with mucormycosis, reportedly two patients died.
For more such updates, stay hooked on to The Live Mirror.
Also Read: COVID-19: 5 New Coronavirus Symptoms, What To Do If You Have Them