COVID-19: 5 New Coronavirus Symptoms, What To Do If You Have Them
COVID-19 New Symptoms Identified, what to do if you are experiencing these signs of coronavirus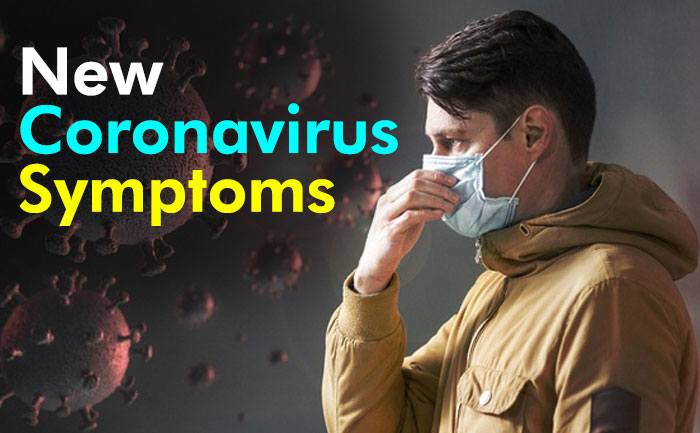 India is suffering from the second wave of COVID-19. After a brief lull, the cases are once again on a rise in the country. Maharashtra, Delhi, Punjab, Karnataka and many more states are registering an upward trend in coronavirus cases. The second wave of coronavirus is spreading at a rapid scale, infecting even healthier people. But doctors are also registering some new symptoms in the second phase of infections across the country. Earlier, the symptoms of novel coronavirus were fever, dry cough and tiredness. However, doctors have witnessed uncommon symptoms, which can be listed under the new symptoms of COVID-19. These have made the use of masks sanitisers and maintaining social distance more important to curb the spread.
The newer, mutating COVID strains, including the Brazilian and the Kent variants are said to be quite stronger. According to current research people testing positive for the virus are now also reporting different viral symptoms, unlike the classic signs and symptoms of COVID-19. Earlier, the symptoms of novel coronavirus were fever, dry cough and tiredness. But now they are red eyes, gastrointestinal conditions and some times loss of hearing to name a few.
Here is the list of new symptoms observed by doctors as the second wave is hitting the nation:
1. Pink eyes
According to a study carried out in China, pink eyes or conjunctivitis can also be a sign of COVID-19 infection. This may lead to redness, swelling and watering of the eyes.
2. Gastrointestinal conditions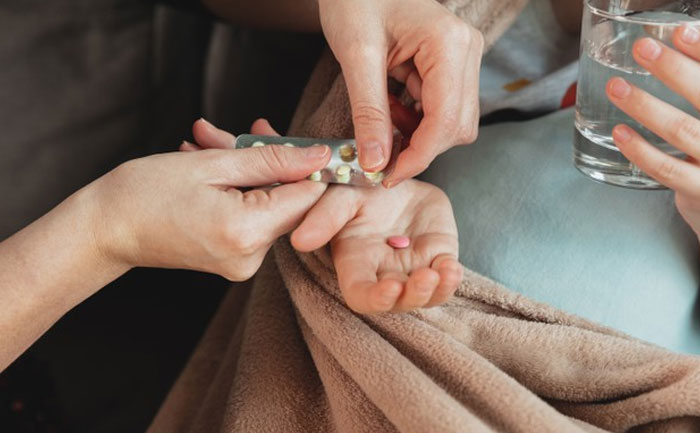 A number of gastrointestinal complaints are also being registered. Patients are now exhibiting abdominal pain, nausea, vomiting and even developing a cold. Experts warn that symptoms of diarrhoea or vomiting should not be taken lightly
3. Impaired hearing:
Hearing loss or ringing sound in the ears can also be a sign of severe coronavirus infection. Witnessing an incessant ringing or sound in one or both of your ears is referred to as tinnitus. Some people experience temporary hearing loss when infected with the virus.
4. Lethargy:
Extreme weakness and lethargy are also reported as the initial sign of COVID infection. A lot of people are feeling extremely tired and weak when infected by the virus.
5. Persistent cough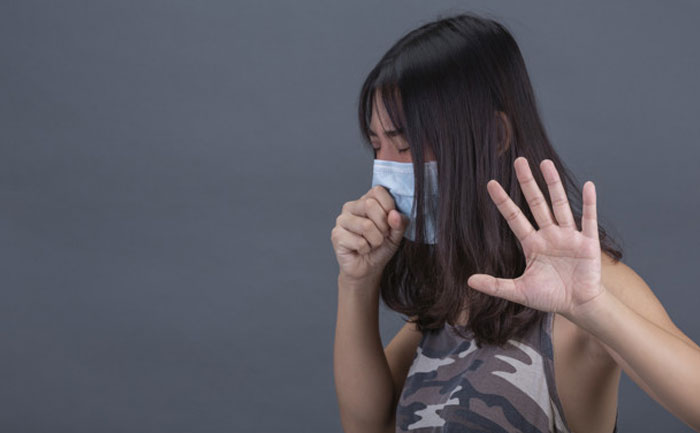 Persistent coughs are a well-known sign that you may be infected with the coronavirus. This cough is typically dry.
6. Breathlessness
Dyspnea: A person may have difficulty breathing coupled with a tightness in the chest and heart palpitations. This is also a sign of coronavirus.
7. Brain fog
Brain fog has plagued Long Covid sufferers, with people detailing accounts of experiencing it for months after battling the bug.
8. Sudden loss of taste or smell
A person will have a sudden loss of taste or smell, this is one of the old symptoms of COVID-19.
9. High Body Temperature:
A high temperature is considered a fever when it reaches 37.7C (100F). A high body temperature with body pain and headache is also a sign of coronavirus.
10. Discolouration of nails:
Discolouration of fingers or toes is also a sign and so are a sudden eruption of skin rashes.
So, it has become important to visit the doctor as soon as possible if you have these symptoms. Vaccination is another way of protecting yourself. It can lower the risks. You can also protect yourself by using a mask while stepping out. Wash your hands regularly and sanitize frequently touched surfaces.
Also Read:  COVID-19 New Wave: Gujarat To Bengaluru-List of cities under lockdown in India