IRCTC Full Guide: How to Create New Account on IRCTC Website/App
Here are some easy steps to create a new login ID on IRCTC website or app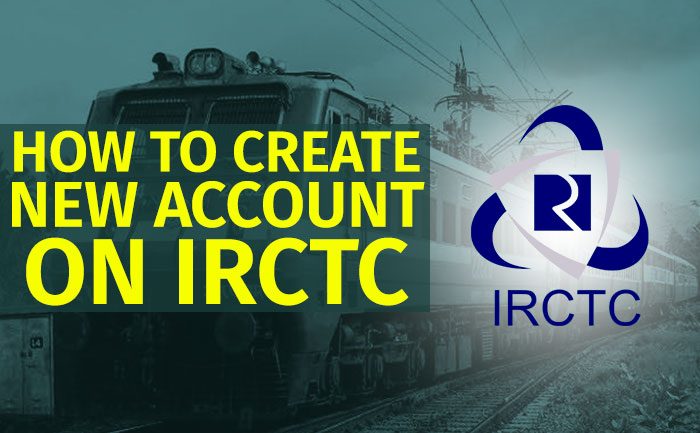 How to create IRCTC Account: Do you have IRCTC Login ID? If yes, then you must have realized the importance of having IRCTC login account ID. But, if you do not have IRCTC login credential, do not worry, in this article, we will be talking about everything from What IRCTC is?, How to sign up at IRCTC Next Generation website or how to make an account on IRCTC website.
First of all you should know that IRCTC is a short form of (The Indian Railway Catering and Tourism Corporation). The IRCTC website or app offer ample facilities such as booking and cancelling railway tickets by using IRCTC website or application software (app).
Availing the benefits of the service, you all just need to have IRCTC login ID. In order to register your own IRCTC login ID, you will have to register on the official website/application of IRCTC. We have mentioned some easy steps explaining how to create a new account on IRCTC website or app.
Here are steps to create a new account on IRCTC
Visit IRCTC official website, irctc.co.in
In order to create a new account on IRCTC, you need to register by submitting all the required information.
Click on IRCTC sign up link on the Login Option.
You will be redirected to the IRCTC registration form.
Enter username, which should be between 3 to 35 characters.
Enter the password which should atleast have one small and capital letters.
Choose the security question and make sure to remember the answer.
Enter the required information such a name, gender, marital status, occupation and date of birth (DOB).
Make sure to fill all the required information correctly. User a valid email id and mobile number as your login password.
Enter your full address, including the pin code.
Enter the text from the image and then click on the Register' button.
Its time to verify the account by entering the code sent at your registered number/email ID. Click on Submit'.
How to book railway reserved ticket on IRCTC website/app from mobile phone:
Login to IRCTC website with the registered IRCTC user ID and password. Do not forget to download the IRCTC app.
Click on 'Plan my journey' under the option for 'Train Ticketing'.
Now it is time to select the journey date, train and continue the booking process.
Use existing passenger list or add passengers.
Confirm booking details and make the payment through credit/debit card/UPI/Paytm.
Once you have completed the booking process, the passenger will receive a reservation message with full details of the ticket including PNR, train number, date of journey, class etc. Showing the reservation message of the confirmed ticket on their mobile during travel will be sufficient.
How to cancel railway e-ticket:
Yes, you can cancel your reserved railway ticket using IRCTC website or applications. Notably, you can only cancel your ticket until the time chart is not prepared. You can cancel your reserved tickets by following some steps.
Step 1: Visit IRCTC official website of Indian Railways, irctc.co.in
Step 2: Click on the 'Booked Tickets' link
Step 3: Select the ticket which you want to be cancelled by selecting the passengers to be cancelled.
Step 4: The cancellation of tickets will be confirmed online and the refund would be credited back to the account used for booking, after deduction of applicable cancellation charges.
Partial cancellation of ticket:
If you want any partial cancellation of ticket, be sure that a fresh e-reservation slip (electronic reservation slip) is printed separately as done for the original ticket.
IRCTC Customer Care Number
If you have been facing any difficult while using IRCTC website or booking or cancelling tickets, you can directly call to IRCTC Customer number.
Customer Care Numbers: 0755-6610661, 0755-4090600 (Language: Hindi and English)
How to check IRCTC train status?
There are several ways websites or mobile applications out there letting users to check IRCTC train status by their own.  We have mentioned below some website links where you can check IRCTC live train status. Using following links, you can also check PNR status.
Running Status : https://runningstatus.in/
Rail Yatri : https://www.railyatri.in/live-train-status
e-Rail.in : https://erail.in/
e-Train.info : https://etrain.info/in?PAGE=runningstatus
What is IRCTC?
Indian Railway Catering and Tourism Corporation (IRCTC) is nothing but a subsidiary of the Indian Railways that manages the catering, tourism and online ticketing operations of the latter. According to reports, almost 5,50,000 to 6,00,000 bookings being done everyday. It is the world's second busiest and highest of 15 to 16 Lakhs tickets every day.
What is IRCTC Next Generation?
The revolutionised and absolutely new age IRCTC website or application is called NextGenIRCTC. Notably, IRCTC Next Generation allows millions of users to plan smartly their travel by offering an engaging and interactive user interface.
The IRCTC Next Generation makes it easier for user to track your train arrival and departure time and get necessary seat availability information on a particular train. What makes NextGenIRCTC extraordinary is that it has a new security captcha feature boosting your account security and enables authentication.
Notably, there are multiple features on IRCTC Next Generation portal is Aadhar linking and how by doing so you can book up to 12 tickets in a month.