Cristiano Ronaldo First To Hit 200M Instagram followers
He is closely followed by Ariana Grande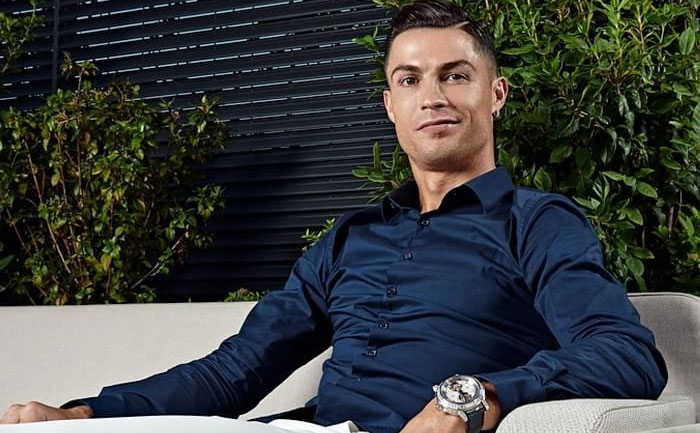 Cristiano Ronaldo became the first personality on Instagram to reach 200 million followers on Instagram leaving behind prominent names like Ariana Grande, Selena Gomez, Dwayne Johnson, and Kylie Jenner. The football star hit 200 million followers recently and thanked his fans via social media for all the love he has received over the years. He also shared his most memorable moments on Instagram with the message, "Wow 200 million!!! Thank you to each and every one of you for sharing this journey with me every day!!"
The video included all his highlights from his sporting milestones to his family's adorable pictures.
Cristiano Ronaldo has now become the first person to reach a 200 million follower count. Meanwhile, Ariana Grande is close behind him with 173.2 million. The only other account on the social media platform with more followers than Ronaldo is Instagram with 330.6 million. WWE Legend and Hollywood star Dwayne Johnson is the third most followed person on the site with 170 million followers. Selena Gomez (167 M), Kylie Jenner (160 M), Kim Kardashian (158 M), Lionel Messi (148 M), Beyonce (139 M) and Neymar (132 M) are the other celebrities close to the 200 million mark on Instagram.
As per Forbes, Ronaldo earns nearly $1 million per paid post on Instagram and has the second-highest income from Instagram-related revenue at $23.3 million.
Cristiano Ronaldo has now tallied up 738 goals in 1028 games. This puts him three goals ahead of Germany legend Gerd Muller who has scored 735 goals in his career. The Juventus forward is now the fifth name in the list of all-time goalscorers.
ALSO READ: Cristiano Ronaldo Stops Portugal Team Bus To Take Pictures With Sick Child