CRPF Officer Shoots Senior, Kills Self In Delhi's Lodhi Estate
CRPF personnel shoots senior before killing self in Delhi Lodhi Estate Area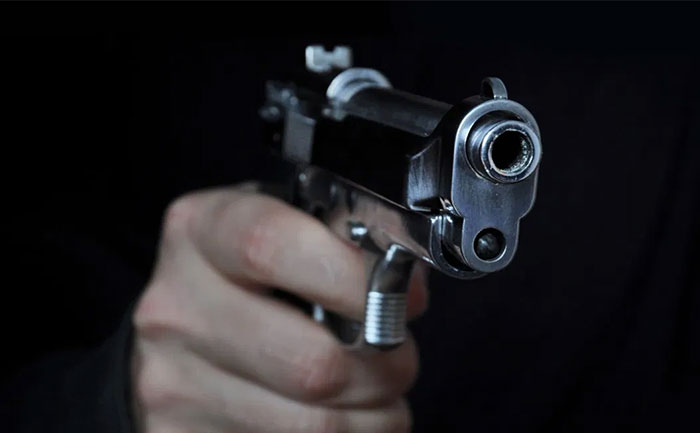 A Central Reserve Police Force (CRPF) sub-inspector shot dead his senior CRPF inspector. He then trained the gun on himself and killed himself. The shocking incident took place at Delhi's posh locality Lodhi Estate. The incident took place around 10:30 PM at 61, Lodhi Estate, a bungalow allotted to the Ministry of Home Affairs (MHA).
A preliminary investigation revealed that there was a fight between the two jawans. It escalated and led to Sub-inspector Karnail Singh opening fire at his colleague Dashrat Singh. The Sub-inspector hailed from Udhampur in Jammu and Kashmir, while the Inspector was from Rohtak in Haryana.
As reported by sources to HT, "Witnesses said the inspector was having his dinner, when he was shot at. In less than a minute, another gunshot was heard at the guard's room near the main entrance of the safe house. The staff reached the guard's room to find that the CRPF S-I was lying dead with a gunshot injury in his head. The incident was reported to CRPF officials immediately."
Sources added, "The AK-47 was issued to the CRPF S-I that he had used to fire upon his senior colleague and also to take his own life. The two bullets were fired from the same rifle. Both men were involved in a tiff over an issue that is yet to be ascertained. A murder case has been registered and a probe is on," said Eish Singhal, deputy commissioner of police (DCP), New Delhi.
An inquiry is being conducted to ascertain the reason behind the fratricidal event.
Also Read: Sopore Terror Attack: CRPF jawan, civilian killed; 3-year-old boy rescued