Cyclone Nisarga: National Disaster Response Force Has Deployed 9 Teams In Maharashtra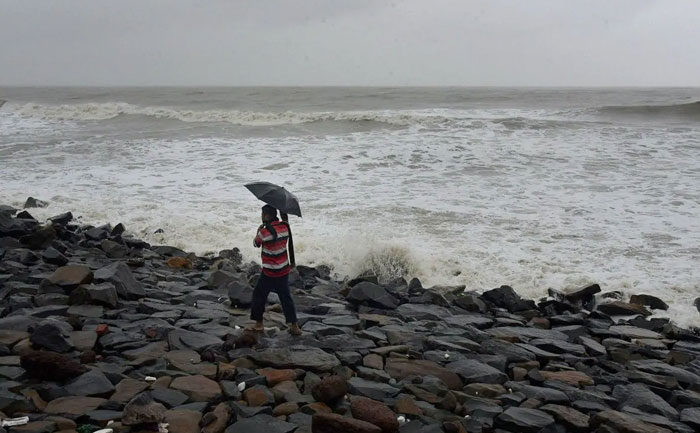 The depression over the south-east and adjoining east-central Arabian Sea and Lakshadweep area are likely to transform into cyclone Nisagra by Tuesday that could affect areas in Maharashtra. It could largely impact Mumbai, Thane, Palghar, Ratnagiri, Sindhudurg districts and neighboring areas in Konkan, as per the India Meteorological Department (IMD) authorities. Keeping this in mind, the National Disaster Response Force has deployed 9 teams in Maharashtra. Of this, 3 are in Mumbai, 2 in Palghar, while there is 1 each in Thane, Raigad, Ratnagiri, and Sindhudurg.
Maharashtra Chief Minister Uddhav Thackeray on Sunday requested fishermen to avoid venturing into the sea as a cyclone is expected to hit the Arabian Sea.
While addressing a press conference, Thackeray said, "In the next 2-3 days, a cyclone is expected to hit us. I request fishermen to avoid fishing in the sea for the next 3-4 days."
The India Meteorological Department (IMD) has informed that a low-pressure area has formed near the southeast Arabian Sea and Lakshadweep. A 'red alert' warning which indicates heavy rains over Mumbai, Thane, Palghar, and Raigad on June 3 was issued by the India Meteorological Department (IMD).
Heavy rains are not a new thing to Mumbai and surrounding areas but the added threat of COVID-19 outbreak has deemed proper prevention as an absolute necessity. The city's slum areas which are prone to floods during the monsoon season but also have the potential to become COVID-19 hotspots.
Currently, Maharashtra has over 65,000 confirmed coronavirus cases. The COVID-19 outbreak has claimed over 2,000 lives so far in the state. Meanwhile, Mumbai has been one of the worst-hit cities due to the pandemic.