Daily Horoscope 13th Jan 2021: Check Astrological Prediction For All Zodiac Sign
Check out today's Horoscope for all the zodiac signs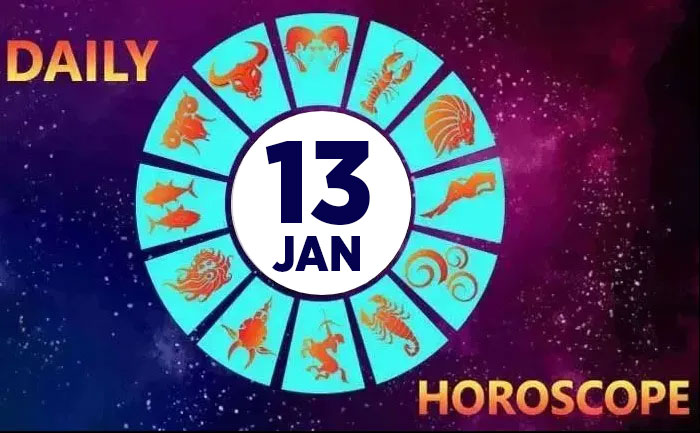 Horoscope Today, January 13 2021: IF TODAY IS YOUR  BIRTHDAY: Your lucky number is 4.  Being a Capricorn born on January 13th, your loyalty, discipline and intelligence define your personality. Although you may be shy when meeting new people, you are extremely open and loyal in your close relationships.You tend to be very material driven. Black, is your lucky color and lucky numbers for you are 1,12, 14, 18, 42 and 67.
In this article, we have brought you today's astrological predictions for all the sun signs like Gemini, Scorpio, Leo, Taurus, Cancer, and others. Check out the astrological prediction for all zodiac signs.
 HoroscopeToday, January 13, 2021: Check today's astrological prediction from all sun signs
Daily Aries Horoscope:
A property issue is likely to be settled in your favour.  You are likely to get an excellent opportunity on the professional front. Your self-confidence is actually at a low level. Putting in long hours at work may take a toll on your health.  An encouraging sign on the romantic front is likely today. Lucky Colour: Green
Daily Taurus Horoscope:
New opportunities are around the corner. Unresolved issues in other areas of life can affect your health today.   Things will remain normal in the workplace but you will be hassled by an excessive workload. You must change your routine if you want to catch up with someone interesting. Keep strict control over your speech while talking to people. Lucky Colour: Beige
Daily GEMINI Horoscope:
Playing stocks should be best avoided.  Be careful while using the road or handling anything heavy. Don't leave anything to chance, especially in exams. A good diet will find most of the bodily ills disappear. Today, a fantastic time can be expected in the company of the ones you love. Lucky Colour: Pink
 Daily CANCER Horoscope:
The acquisition of ancestral property is in the pipeline for some. An exercise regime will ensure fitness. You have been experiencing a very intense relationship with your partner.  The day will go especially smoothly at the workplace. You and your spouse will enjoy each otherメs company. Lucky Colour: Light Blue
Daily Horoscope LEO:
Those on the verge of disposing of their property need to tread carefully. Devote adequate time to study. This is the right time to ask for a raise or a promotion. Things with a spouse can take a bad turn. Don't broach any controversial subject with a partner today as it may lead to arguments. Lucky Colour: Coffee
Daily VIRGO Horoscope:
The stars say that love is in the air for you today. Keep your eyes open. Today you are also inclined to receive a gift from an unexpected source. It is a good idea to continue doing yoga and running practices. Today is the day when you may take the final step to quit your job.  This will be a good day for students and they will achieve their goals. Lucky Colour: Light Blue.
Daily LIBRA Horoscope:
You may be invited over by someone you only had a passing acquaintance. Manage your time well on the academic front. Your belief that everything will turn out right may prove right in the long run. You have strong administration skills that are likely to cut through all the noise being made by the people around you.  Closeness to someone may be objected to by spouse. Lucky Colour: Indigo
Daily SCORPIO Horoscope:
Wealth comes to you in the form of a gift or legacy. You may have to project your requirements to someone in a tactful manner. Good health will keep you in an upbeat mood.  A romantic relationship is likely to flower and keep you in a state of bliss! Lucky Colour: Dark Grey
Daily SAGITTARIUS Horoscope:
Manage your time well on the academic front. Your belief that everything will turn out right may prove right in the long run. Do a bit of financial planning, before you start thinking on the lines of investment. Despite all this your health remains excellent. Love that had been given up for lost returns to illuminate your life. Lucky Colour: Dark Turquoise
Daily CAPRICORN Horoscope:
Someone whom you consider close might spill the beans on you. You may meet an old acquaintance and together you may have nostalgic memories. Low levels of energy and poor stamina are indicated for the day.   Take care of your health as an eye-infection may bother you.Your attempts to find a place in some bodyメs heart will impress them well! Lucky Colour: Lemon
Daily AQUARIUS Horoscope:
Buying a piece of property is on the cards. Students should not get carried away by the people around them.  Quick thinking is likely to get you one step ahead of your competitor. Natural remedies may work for those ailing.  Traveling to attend an important event is indicated. Nearness to a lover will provide a sense of contentment. Lucky Colour: Violet
Daily Horoscope PISCES
Dilly-dallying on the academic front may stall your progress. A fitness program that you wanted to take up may now materialize. A family reunion may provide an opportunity to meet distant relatives. The lover may distract you from your objective. Lucky Colour: Sandy Brown
Also Read:  Capricorn Love Horoscope 2020: Personality, Traits, Compatibility & Celebs Born Under This daily horoscope December 23 Zodiac Sign