Daily Horoscope 17th April 2021: Check Astrological Prediction For All Zodiac Sign
Check out today's Horoscope for all the zodiac signs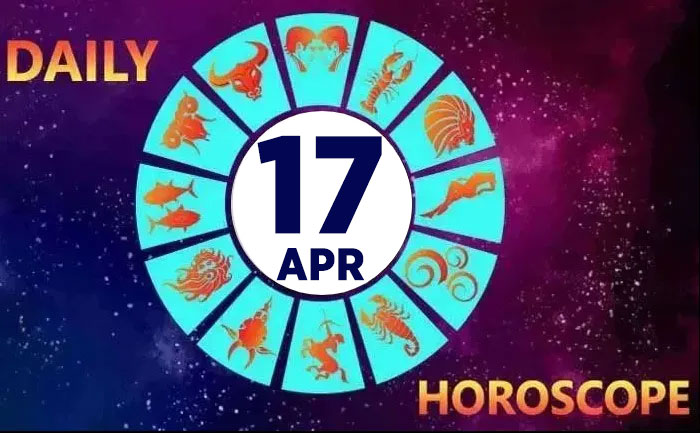 Horoscope Today, April 17, 2021: IF TODAY IS YOUR  BIRTHDAY: Your lucky number is  8 As an Aries born on April 17th, you are well known for your fun-loving and optimistic nature. You are naturally social and love to be surrounded by different personalities. The lucky colour for those born on April 17 is wheat. The luckiest numbers for those born on April 17th are – 14, 29, 37, 53, and 67.
This article has brought you today's astrological predictions for all the sun signs like Gemini, Scorpio, Leo, Taurus, Cancer, and others. Check out the astrological prediction for all zodiac signs.
Horoscope Today, April 17, 2021: Check today's astrological prediction from all sun signs.
Daily ARIES Horoscope:
Try to add some colours to your black-n-white workaholic work life. You are a little susceptible to cold and cough today. Do take precautions in terms of your personal hygiene. Minor tiffs may happen today with your partner. Issues may easily get blown out of proportion. You need to rationalize your investment decisions.
Daily TAURUS Horoscope:
You are going to receive some unexpected good news. It may be related to your career or personal life. Chances are high that you will be affected by some sort of fever now, get immediate medical attention.  Romantic relationships take a backseat today. You are also likely to get good career advice from someone.
Daily GEMINI Horoscope:
Your generosity will be identified greatly today.  Today minor ailments may trouble you. You may suffer from a cold, cough or headache.  You may feel unable to trust your partner to the extent that you may start thinking of breaking up your relationship. You may meet someone from your past who can help you in increasing your income.
Daily CANCER Horoscope:
You are a simple person and that is why you lack tactics while dealing with relationships. This may cause you to suffer even at times but it is all momentary, simplicity will rule over anything manipulated.  Your eyesight is getting weaker take care. Love is in the air. If you are single, chances are high that you are going to meet someone special
Daily Horoscope LEO:
Planning and prioritizing has been your strength. Do your bit and things will fall in place. Maintain your calm and practice patience. Someone may visit you today. Take care of your health and find time for relaxing as well. An important financial arrangement is on its way which may prove windfall gain for you. You are going to make new friendships and new connections today
Daily VIRGO Horoscope:
You need to take a pragmatic look at your situation, especially the economic condition. The day is best suited for a complete change in your health and fitness regime. You will experience a change within yourself regarding what you want in a romantic partner. The day is quite favourable for job-related ventures today.
Daily LIBRA Horoscope:
You need to be humble to endear yourself to your friends. You may have assumed an arrogant attitude without even being aware of it. While your health is quite all right, mental stress will create a sense of lethargy. Something in your relationship is giving you the gut feeling that everything is running perfectly.  Students may receive a diploma or degree from a prestigious institution.
Daily SCORPIO Horoscope:
You are likely to come across a big idea today. This is the day to think big and to reach high.  Get ample sleep. Eat right kind of food. Avoid fried food. It is imperative that you keep your egos aside if you want to cultivate a very promising relationship. Your finances are volatile today and you may see yourself taking a plunge into some losses.
Daily SAGITTARIUS Horoscope:
You will have to put your trust in another person today. This person will help you with some crucial task which will significantly affect your future, You are making your love life needlessly complicated. The reason is that you are refusing to see and acknowledge what is right there in front of you.
Daily CAPRICORN Horoscope:
You have a crisp tongue and a logical mind. But this ability of yours may suffer today due to your insecure nature. Be careful of your diet. This is the best time to repair your love interest and also to extend the olive branch.  You may approach someone with whom you have a history and attempt to make a fresh start.
Daily AQUARIUS Horoscope:
Smile your way through difficult and trying situations. Your approach is positive which will take you a long way. You may experience lethargy today.  It's time that you open up to your partner. Confront your secrets and your fears, if any. Unexpected demands on your finances can make the day rather unsettling. But it is a passing phase.
Daily PISCES Horoscope:
You take yourself and others by surprise with your problem-solving abilities. You will leave your office mates impressed.  You will find it easy to communicate your new experiences and feelings to your partner.ᅠYou are not in the pink of your health and that is why you cannot make the most of this productive period. Continue to follow the already established plan of actions.
ALSO READ: Aries Love Horoscope 2020: Personality, Traits, Compatibility & Celebs Born Under This Zodiac Sign