Daily Horoscope 19th Jan 2021: Check Astrological Prediction For All Zodiac Sign
Check out today's Horoscope for all the zodiac signs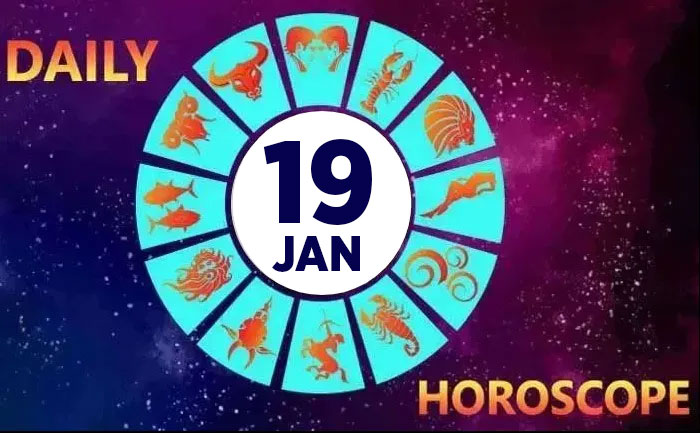 Horoscope Today, January 19 2021: IF TODAY IS YOUR  BIRTHDAY: Your lucky number is 1.  Being a Capricorn born on January 19th, your personality is characterized by intelligence, discipline and loyalty. Your mind is one of your greatest tools and you use it to effectively solve problems and meet challenges. Yellow is your lucky colour. Lucky numbers are 4, 16, 24, 17, 32 and 49.
In this article, we have brought you today's astrological predictions for all the sun signs like Gemini, Scorpio, Leo, Taurus, Cancer, and others. Check out the astrological prediction for all zodiac signs.
 HoroscopeToday, January 19, 2021: Check today's astrological prediction from all sun signs
Daily Aries Horoscope:
Being energetic, and outgoing, you are fun to be with. Today, some of you may feel it is time to add some more knowledge to a certain field you have been interested in. You will be happy today with your relations with your partner and this, in turn, will keep your spirits high. Wearing any shade of green will prove lucky for you.
Daily Taurus Horoscope:
Your tolerance level today will below and you may be unwilling to listen to the opinions of anyone else. But today you will find that someone outside of your organization who is senior to you gives you some advice that you find very helpful for your business. So listen. Wearing burgundy red will be lucky today.
Daily GEMINI Horoscope:
You like to be in a relationship that doesn't beat about the bush. Today you might feel insecure about your relationship with your partner today. You may not have been getting the correct vibes from your loved one. Every relationship is built on a solid foundation of trust and love. You may need to work on yours. Colour White is lucky for you.
 Daily CANCER Horoscope:
You are emotional and sensitive and end up overcommitting yourself in any relationship. Today you may be disappointed with certain relations. It is time you stopped getting yourself involved with others. You might meet someone interesting who will aid you today in clarifying and eradicating some confusion you have. Pink is your lucky colour.
Daily Horoscope LEO:
Today will urge you to make plans to travel to new places. This will lead you to discover new places and people. You may meet someone who intrigues you. This person may not be the partner of your dreams but will make the day pleasant. The colour purple is your lucky colour for today.
Daily VIRGO Horoscope:
Today you could spend time pursuing knowledge of some new field you were keen on. Being a family oriented person, some of you may spend some quality time with your family. Colour Blue is lucky for you. Empower yourself with the latest technical skills to enhance your career prospects.
Daily LIBRA Horoscope:
A quarrel of sorts seems imminent today. Handle the situation well so that it doesn`t get out of proportion. Surrounded by negative thoughts today, you may look for some mental peace in your partner's company.  Royal Blue is your lucky colour for this day.  On the work front, you should make proper plans for the future.
Daily SCORPIO Horoscope:
Today you are in a mood to seek vengeance. But you will also quiet down real fast. Wearing a dark shade of the colour purple will prove lucky for you today. On the work front, projects that have been delayed for quite some time now will finally pick up speed. You might get a marriage proposal today.
Daily SAGITTARIUS Horoscope:
Today you will enjoy a leisurely day and maybe involve the family in your adventures too. The planets have you wanting to kick back and relax today. Why not pick up a few of your friends or family and go for a movie or for dinner Take a break from pursuing love today. Clour brown is lucky for you today.
Daily CAPRICORN Horoscope:
The day will provide you with the energy and drive to help you sort out all pending tasks and projects at work as well as at the home-front.  If possible, take the help at work to help you address any problems that arise today. Wear something maroon to stand out and keep negative energies at bay.
Daily AQUARIUS Horoscope:
Today you may be feeling a bit confused while trying to control your emotions. You may also be feeling stressed regarding an issue at work which could cause you to withdraw and take some alone time.  Turning to your friends for support could also help you resolve your issues faster.  Wear something in pink to attract positive vibes.
Daily Horoscope PISCES
The day could dampen your zeal and saddle you with regret and sorrow regarding a recent event.  An argument with a loved one could leave you feeling hurt and disheartened. This could even impact your work, causing you to feel anxious. Stay positive and remain calm.  Lucky colour of the day is Blue.
Also Read:  Capricorn Love Horoscope 2020: Personality, Traits, Compatibility & Celebs Born Under This daily horoscope December 23 Zodiac Sign