Daily Horoscope 19th July 2021: Check Astrological Prediction For All Zodiac Signs
Check out today's Horoscope for all the zodiac signs.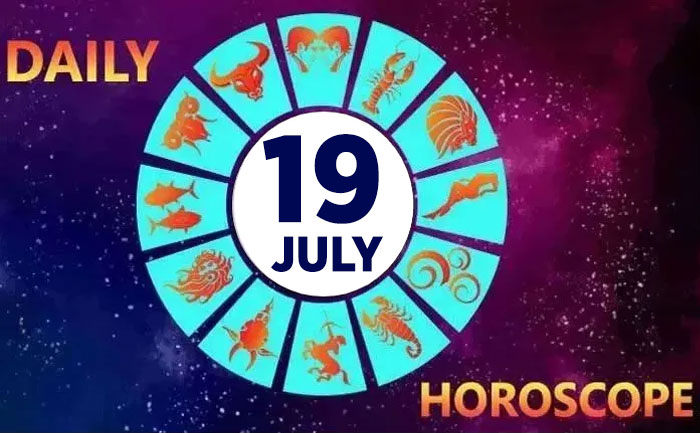 Horoscope Today, July 19, 2021: IF TODAY IS YOUR  BIRTHDAY: This birthday year brings you many opportunities to have fun, play, and enjoy life. Although you may sometimes feel hampered by adult responsibilities and commitments, try as much as you can to schedule in time for relaxation and leisure activities. Your birth number is 3. Your lucky colors are violet, blue and purple.
Horoscope for July 19: Check today's astrological prediction
Daily ARIES Horoscope:
This is the perfect time to implement your creative ideas and expand your thinking. Enroll yourself in some intellectual pursuits or vocational training which will help you to take an edge over the others. However, you may be subjected to some financial problems while striving to pursue the same.
Daily TAURUS Horoscope:
You are in an impulsive mood today. You tend to rush into projects without thinking it through and this can create unnecessary problems both at work and in family life. Try to keep a level head, though it may seem to be too difficult now. Several opportunities will arise together and you need to see what works for you and what do not.
Daily GEMINI Horoscope:
The day doesn't begin until you clear your head and take stock of some pending personal issues, Gemini. You might be making mountains out of molehills. Realize that there's a path for everybody. Put your stinger away today. It's powerful, but it won't do any good. Keep your power under wraps. Concentrate more on the mundane tasks that need to be done.
Daily CANCER Horoscope:
There seems to be an imbalance between your personal and professional life! The best way to sort it out is to clearly demarcate your work schedule for each day, which seems to be varied for each upcoming day! Don't worry your dear ones won't fail to recognize your commitment towards them in spite of receiving less attention from you lately.
Daily LEO Horoscope:
The world is wide open to you today, Leo, so take advantage of all the great things it has to offer. Even though you may not realize it, you have a loyal fan club developing in the wings. The things you say and do have a strong impact on others. This is a fantastic day to take charge and lead others who seem to be floundering. Your solid perspective will be an asset in every situation.
Daily VIRGO Horoscope:
You may examine changes in your lifestyle which could possibly establish a balance between your work and health. You can drop an email to one of your close friends asking about the solution for the same. These changes will make you comfortable. You may align yourself with the right people and they will let you determine the purpose of various goals.
Daily LIBRA Horoscope:
Get your head out of the clouds, Libra, and come back to Earth for a nice visit. There are some things you need to take care of here. Mundane tasks and routine chores won't be painful after you set your mind on getting them done. You can accomplish a lot today. Just make sure you keep a level head and keep a firm handle on the reality of the situation.
Daily SCORPIO Horoscope:
This day is going to prove to be a day of serious and hard work for you. You will probably be able to finish some projects satisfactorily which was dragging on for a long time. This is going to impress your superiors. You are also likely to be noticed by a prominent person in authority which is going to influence your future.
Daily SAGITTARIUS Horoscope:
Today is a fantastic day for you, Sagittarius, so enjoy yourself fully. Your emotions will be stable and you have a very expansive sense of well-being. Your self-confidence is strong, so use this to your advantage. This energy may be subtle, but if you tune into it early in the day and set a plan for what you want to accomplish, you can be very productive.
Daily CAPRICORN Horoscope:
You are a family person. Family values are the stepping stone of your success. Today also, the auspicious fragrance begins from your home and takes you to places. Your rhythm is unparalleled. It is going to be a fruitful day for you. Smile your way through difficult and trying situations. Your approach is positive which will take you a long way.
 Daily AQUARIUS Horoscope:
Your emotions may seem a bit muddy today, Aquarius. You might not understand the reason for this. Look to others to share your thoughts. You should find that talking will help you sort through your feelings. If you need to, shift down to second gear for a little more power. Take your time if you need to. Don't let others rush you into believing something that you suspect isn't true.
Daily PISCES Horoscope:
The business meetings will see some pending negotiations taking favorable turns. You are steady and stable today. Your decisions are an outcome of well-thought processes. The work environment may see some positive change. You may meet an old acquaintance. At home, you may be calm and contended. Intellectual growth will be unparalleled. Loved ones may bring joy to your life through the good news.
ALSO READ: Daily Horoscope 18th July 2021: Check Astrological Prediction For All Zodiac Sign