Daily Horoscope 22nd Oct 2021: Check Astrological Prediction For All Zodiac Signs
Daily horoscope 22nd October. Check out today's Horoscope for all the zodiac signs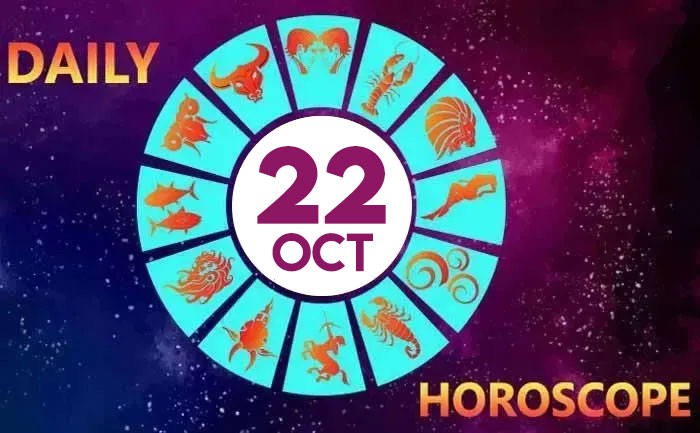 Daily Horoscope 22nd October 2021: IF TODAY IS YOUR  BIRTHDAY: Your lucky number is 4. The future may seem mysterious on your birthday, as you struggle to confront the many decisions that seem to overwhelm you now. If you can try to stay calm and avoid rushing to find a resolution, it's likely that things will work themselves out. Your lesson right now is to avoid trying to control the outcome of events and develop a greater ability to go with the flow.
This article has brought you today's astrological predictions for all the sun signs like Gemini, Scorpio, Leo, Taurus, Cancer, and others. Check out the astrological prediction for all zodiac signs.
Horoscope for October 22: Today's astrological prediction
Daily ARIES Horoscope:
For a contented life improve your mental toughness. Financial position will improve through speculation or unexpected gains. A good day to revive old contacts and relations. Likely to go on a pleasure trip that will rejuvenate your energy and passion. After a difficult phase, the day will surprise you with something beautiful at work. Avoid being too spendthrift if you go shopping. It is a 'go mad day today! You will reach the extremity of love and romance with your spouse.
Lucky Colour: Lemon
Daily TAURUS Horoscope:
The desire to be successful may get heightened in you today! And you may strive to enhance your writing and oratorical skills today. Try to read some useful tips for achieving the same or get in touch with experienced people for better guidance. However, do not get negligent towards those who have been waiting for your attention and care for long.
Lucky Colour: Orange
Daily GEMINI Horoscope:
Today, you need to realize that being a prisoner of the past is not going to help you in any way. You need to learn your lesson from the past, but then you will have to let it go. If you can realize this, you can take a giant step towards solving the major problems that you have been facing in your life.
Lucky Colour: Maroon
Daily CANCER Horoscope:
A Cancer individual is very emotional, and for them, the first priority is relationships, and decisions are made primarily based on feelings. But in the year 2022, there are chances that a loved one will betray your trust. They will lose their illusion and have to start building a new life from the ground. This year also predicts rethinking their behaviour and habits and it will be the key for them.
Lucky Colour: Saffron
Daily LEO Horoscope:
You will form an association with someone you find very entertaining. The day will pass away soon due to the lively conversations. Take this as an opportunity to learn and inspire from this fellow. It will also help you to be able to take an insight into another peopleメs psyche. Try to be a volunteer in making plans for family trips if you want to go to your desired place!
Lucky Colour: Light Red
Daily VIRGO Horoscope:
Today is a favourable day for you. Your pleasing personality attracts others. Whatever you put your hands into today is most likely to be successful. You are quite popular. You are articulate and courteous and these qualities have pulled you where you are today. Just continue to be the same without letting ego and trickery come in your way.
Lucky Colour: Indigo
Daily LIBRA Horoscope:
There seems to be an imbalance between your personal and professional life! The best way to sort it out is to clearly demarcate your work schedule for each day, which seems to be varied for each upcoming day! Donメt worry your dear ones wonメt fail to recognize your commitment towards them in spite of receiving less attention from you lately.
Lucky Colour: White
Daily SCORPIO Horoscope:
A major advancement in money and career is indicated today, but it is essential that you do not ignore your family in search of material gains. In fact, you will also experience a surge of spirituality today. You are likely to feel somewhat torn by the influence of these contradictory forces, but will actually be able to balance them quite well.
Lucky Colour: Dark Brown
Daily SAGITTARIUS Horoscope:
You need to maintain a stable frame of mind and think things through sensibly and logically before you jump in with both feet. This is a time of fantasy for you. So, turn your mind towards romance and enjoy yourself. Applying a fantasy to romance will work to your advantage, but results may be very different if you try to be fanciful at your workplace.
Lucky Colour: Yellow
Daily CAPRICORN Horoscope:
The highlight of the day is communication with a person of influence which can have a long term impact on your life. You may also come in contact with a person or a situation where you are pitted against an opposite point of view. You need to be able to take constructive criticism and stick to your point without becoming rude.
Lucky Colour: Indigo
Daily AQUARIUS Horoscope:
It seems to be a day full of contemplations for you today! You may want to make a shift from your current housing locality or from your current job even. Do not be in the doldrums; it is worth going in for a change. You may receive some help from an unexpected piece of communication from someone who has been wishing well for you secretly!
Lucky Colour: Light Blue
Daily PISCES Horoscope:
You need to take the control of your life back. It is time to stop worrying about what other people are thinking and saying. Instead, a period of self-analysis is called for so that you can better understand your own needs and desires and arrive at an objective conclusion. However, take care that your decision does not hurt someone who is emotionally dependant on you.
Lucky Colour: Electric Blue
ALSO READ: Daily Horoscope 21st Oct 2021: Check Astrological Prediction For All Zodiac Signs