Daily Horoscope 22nd Dec 2020: Check Astrological Prediction For All Zodiac Signs
Check out today's Horoscope for all the zodiac signs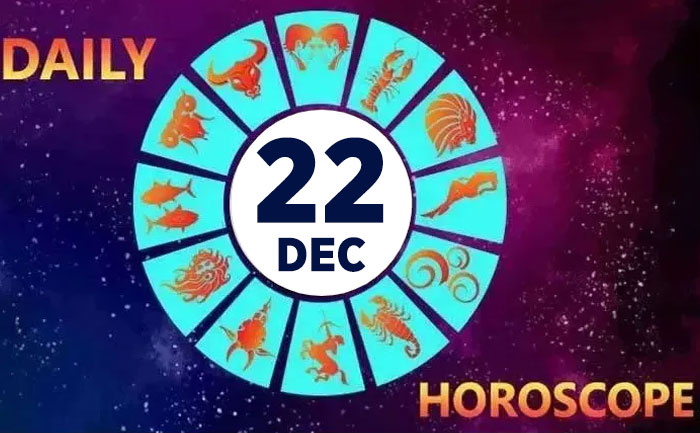 Horoscope Today, December 22 2020: IF TODAY IS YOUR  BIRTHDAY: Your lucky number is 4. The Capricorn born on this day is complicated. You're intelligent; however, you may not realize your potential or your boundaries. You are observant, thoughtful and often you have a wonderful sense of humour. If you're a Capricorn born on December 22nd, your lucky colour is Brown. The luckiest numbers for you are  14, 22, 36, 42, and 98.
In this article, we have brought you today's astrological predictions for all the sun signs like Gemini, Scorpio, Leo, Taurus, Cancer, and others. Check out the astrological prediction for all zodiac signs.
 HoroscopeToday, December 22, 2020: Check today's astrological prediction from all sun signs
Daily Aries Horoscope:
Your emotions will lead you today owing to the transit of Moon in Taurus. Make the most of this wonderful time. Act accordingly for quick results.  A current or potential romantic partner might seem like the most perfect, wonderful person in the world to you. Red is your lucky colour for the day
Daily Taurus Horoscope:
you will be in a calm state of mind and you will be able to meet your deadlines on time. This transit will be beneficial for businessmen as it will yield positive results. So give a try to the new venture you have been thinking about. Green is your lucky colour for today,
Daily GEMINI Horoscope:
Today may find you furrowing your brow at a decision that a family member has made. This decision may have some effect on you, but you are not in a position to change it.  Sometimes a battle is not worth fighting, after all.  Wearing a cream colour will be lucky today.
 Daily CANCER Horoscope:
A hectic day lies ahead of you and you will be busy involved in planning for and activities related to travel.  If you feel slighted today, Cancer, don't shut yourself off from the situation. Learn to control your emotions. Avoid Green to channel the positive cosmic energies in your life.
Daily Horoscope LEO:
Today some of you may be feeling optimistic and hopeful. This is a good time for you to come up with fresh ideas with a little more imagination. Some strange phone calls, emails, or other communications may come your way today. Wearing purple will prove to be lucky for you.
Daily VIRGO Horoscope:
A loved one or your children will bring you some moments of happiness.  There may be a little celebration as someone close to you is likely to achieve something significant today.  An unexpected sum of money could come your way today, Virgo. It probably won't be large, but it will be welcome Wearing a dark shade of Red will prove lucky.
Daily LIBRA Horoscope:
A hectic day lay lie ahead of you and you may be struggling to make up your mind and this may have a negative impact on your mood.  Understand what is your priority and do things accordingly. You will feel a little tired today but it will soon pass.  Brown is your lucky colour for the day.
Daily SCORPIO Horoscope:
A special honour may come your way today. The honour may be as small as a piece of praise from your superior at work or as a promotion.  The feeling that someone is coming to visit you might be with you throughout the day. Wearing a light shade of green today will prove lucky for you.
Daily SAGITTARIUS Horoscope:
You should just learn to relax and enjoy this day.  No matter how brief this break maybe, remember a break from your daily routine may make you more productive and efficient at times. A giant spurt of personal growth is right around the corner. Wearing pink will help you attract positive vibes.
Daily CAPRICORN Horoscope:
it is the need for spiritual growth that dominates your thoughts, you feel a strong need to know where you are going internally. All this soul searching will definitely help you set things right.  Wearing white will give you the confidence to tackle any problems that you encounter today.
Daily AQUARIUS Horoscope:
After some turbulence, your life is slowly getting back on an even keel, all thanks to the positive influence of the Moon in Taurus. Today is a great day to recharge, rejoice and rejuvenate your mind and body while you have your best friends around. Indigo will be your lucky colour for today.
Daily Horoscope PISCES
A good day awaits you, dear Pisces. Things will look bright and positive especially for working professionals. Take stock of the situation and take the necessary steps to move forward in your career. The colour Grey is your lucky colour for today.
Also Read:  Capricorn Love Horoscope 2020: Personality, Traits, Compatibility & Celebs Born Under This Zodiac Sign