Daily Horoscope 24 April 2019: Check Astrology Prediction for Libra, Scorpio & Pisces
Here is your Today's (April 24) Horoscope for zodiac sign Libra, Capricorn, Aries, Leo, Cancer and others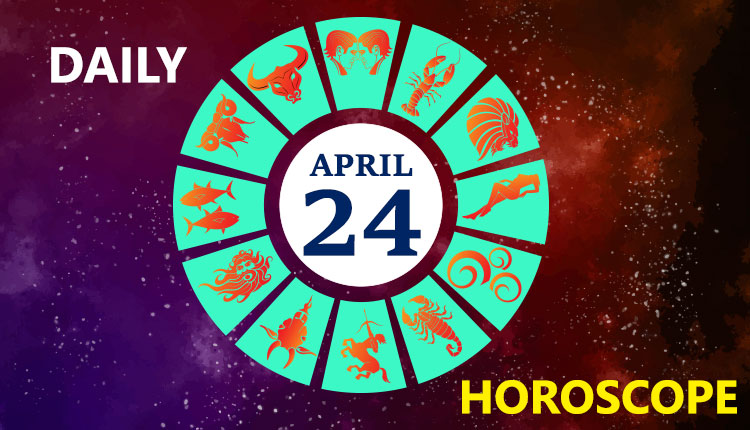 Horoscope Today, April 24, 2019: IF TODAY IS YOUR BIRTHDAY: You are a born romantic, friendly and helpful. Your lucky stone is Emerald and Diamond. Lucky number is 6 and lucky days are Tuesday and Friday. Lucky colours for you are Blue and Pink. You can be a broker, teacher, clothes merchant. 
Here's your daily horoscope as per your sun sign here:
Daily Horoscope ARIES (Mar 21 – Apr 20)
Today you will feel down and under, a health issue may crop up or some projects will fail without warnings. Drive carefully,  As the day progresses things will settle down and you might get a piece of pleasant news on the work front by the end of your tiring day. Lucky colour is white.
Daily Horoscope TAURUS (Apr 21 – May 21)
There is a buzz in the air and things will progress as per your desires. You are likely to hang out with old friends and go visiting old haunts with them. A business deal will bear positive fruits. It is likely that you may come across new opportunities, you should definitely grab them. Purple is your lucky color
Daily Horoscope GEMINI (May 22 – June 21)
You have much to gain from putting others first and developing a caring nature. Your personal and professional life will experience anxious moments as you try to balance the demands made by both of them. Investors might gain from past investments. Lucky colour is golden.
Daily Horoscope CANCER (June 22 – July 23)
Family responsibilities are on the agenda, give more space to children and younger relations.  Your ability to understand human nature will help you take charge when needed.  Being productive will take your mind off any tensions which are floating around you. Wear Lavender today for luck.
Daily Horoscope LEO (July 24 – Aug 23)
You are planning to change your workplace then think twice before you act.  You may come to a long-awaited decision and you will plan ways in which you can improve your life. Your bonds with your loved ones may grow strong making you feel wonderful at the end of the day. Your lucky color for the day is brown
Daily Horoscope VIRGO (Aug 24 – Sept 23)
Today an influential person will help you gain your long term goals. If you are concentrating on professional affairs,  push forward with confidence in your future.Today will be a day for you to focus on prioritizing the things that matter to you most. Lucky colour is blue.
Daily Horoscope LIBRA (Sept 24 – Oct 23)
A day for a family gathering or social event will keep you busy. Wedding bells are ringing, and you are about to get marriage proposals. You will be full of bright ideas but will have to put in a lot of effort while getting your message across.  Wear sapphire blue for luck today.
Daily Horoscope SCORPIO (Oct 24 – Nov 22)
Today you will feel a positive vibe in the air, things will go smoothly. Give time to your family and you will end up being surprised when family members go out of the way to help you.  You should avoid getting into situations that make you uncomfortable, try to keep a positive attitude. Lucky colour is Blue or Green.
Daily Horoscope SAGITTARIUS (Nov 23 – Dec 22)
A pleasing financial report could start the day on a happy note, Work and friends will help you cheer up and you might end up going on a long drive with them. This is a good time to sort out any differences from the past and spend some quality time with your family. Your lucky colour is something blue.
Daily Horoscope CAPRICORN (Dec 23 – Jan 20)
There could be headaches in the short term, and hassles with partners may make you imagine that the world is ganging up against you. But on the money front, there will be a boost. By evening things will fall into place and family and friends will help you out. Wearing the color White is going to be lucky
Daily Horoscope AQUARIUS (Jan 21 – Feb 19)
A number of your activities will reach a successful conclusion, colleagues will step up to help you out. There is a job promotion or some new business deal for you that will bring immense pleasure. Plan your day give equal time to family and friends. Purple is your lucky color for the day
Daily Horoscope PISCES (Feb 20 – Mar 20)
There can be a social gathering at home which could have you meeting an unexpected guest who will be a useful contact in the long run. The day is filled with the mystery of sorts – though you might not be sure exactly what! This will be a good way to bond with your family members.  Wear something in White for luck.