Maisie Williams aka Arya Stark Tweets About Her Game Of Thrones Sex Scene With Gendry
Maisie Williams Reacts To Fans Who Were "Uncomfortable" with Her Game of Thrones Sex Scene With Gendry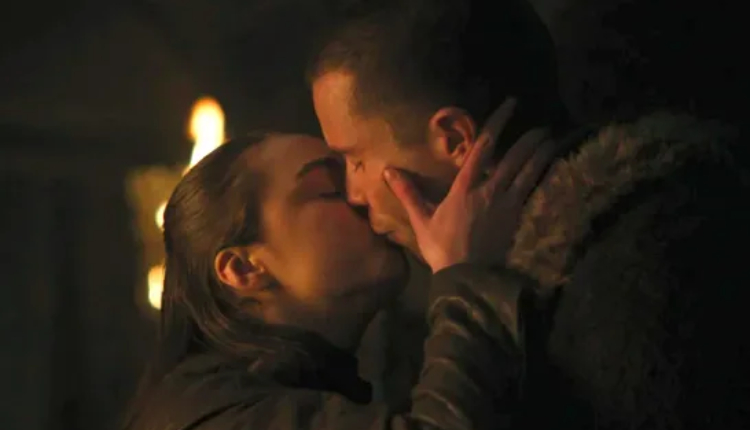 Even if you are not a die-hard of Game of Thrones but you are active on social media, you must be aware of Arya Stark aka Maisie William and her sex scene with Gendry — Robert Baratheon's son in the second episode of Game of Thrones season 8.
Ever since episode 2 of the GoT last season was aired on HBO and Hotstar in India, Maisie William has been a topic of discussion. She looks teenager in the show but she has proved that she is an adult now. It is to be noted that this was Arya Stark's first intimate scene in the fantasy show and all were shocked to watch it. Fans of William were unhappy and felt uncomfortable to see her taking off her dress in the final show.
Here is how Maisie William's fans reacted to her sex scene with Gendry
I'm not sorry I made this Arya and Gendry clip #GameofThrones pic.twitter.com/LHlIbkPIlp

— Javi Moreno ???? (@Javi386) April 22, 2019
Arya: "I want to know what it's like before I die."

Everyone who still looks at her like a little sister #GameOfThrones pic.twitter.com/Ju426XFWFT

— Javi Moreno ???? (@Javi386) April 22, 2019
Sansa Stark aka Sophie Turner also reacted to Arya Stark's scene. She can be heard saying in the video: "In honour of Easter, I guess Game Of Thrones wanted the storyline to have a little Easter bunny hop, hop, hopping into that p****y. "
this vid of sophie turner talking about arya's sex scene last night is art pic.twitter.com/v7J1B2sQmw

— lauren yap (@itslaurenyap) April 22, 2019
#GameofThrones
Arya: Take your own bloody pants off

Everyone: pic.twitter.com/Meu35l8FLB

— Artyom (@Heahmund1998) April 22, 2019
Arya has slit throats, gouged eyes out, witnessed the beheading of her father, baked men INTO A PIE, poisoned an entire family, and robbed a man while he was bleeding out and begging to die.

Me when she asks Gendry to have sex:#GameofThrones pic.twitter.com/bMVzBO5cap

— Ben Porter (@Ben13Porter) April 22, 2019
Taking to Twitter, Maisie William, who is now 22-year old wrote about her bold scene with Gendry and left everyone shocked. She wrote: "If u feel uncomfortable just know that my mother and my stepdad and my 2 sisters and my 4 brothers have all probably watched this too ahahakillmeehehe"
She did not stop there and went on to reply to a user who wrote: "ur side titty will defeat the night king & Thanos?"
???

— Maisie Williams (@Maisie_Williams) April 23, 2019
Speaking about her scene on a serious note, Maisie William told Entertainment Weekly that she initially thought the scene was a prank. "I got to the read-through and I'm reading the scene and thought, 'Oh, we're actually going to do this. When do I shoot this? I need to go to the gym.' A whole list of things," Williams said.
William also said that she was given total control over the amount of nudity in the scene by showrunners David Benioff and Dan Weiss. "David and Dan were like: 'You can show as much or as little as you want'," Williams said.
Also Read: Game Of Thrones Season 8 Episode 2 Review: Arya Keen To Prove, She Is An Adult Now