Daily Horoscope 28th Aug 2021: Check Astrological Prediction For All Zodiac Signs
Daily horoscope 28th August. Check out today's Horoscope for all the zodiac signs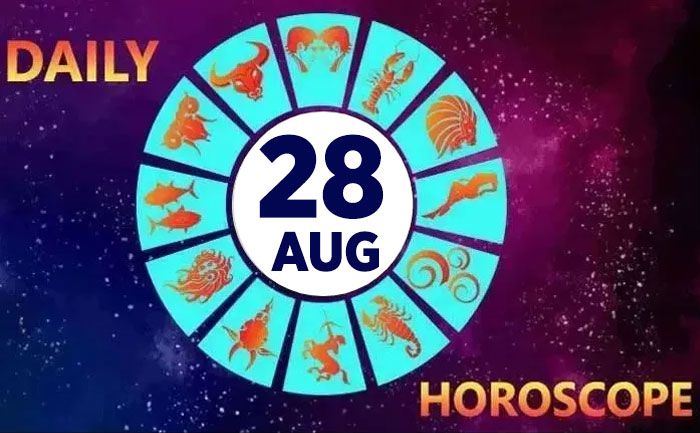 Daily horoscope 28th August 2021: IF TODAY IS YOUR  BIRTHDAY: Your lucky number is 2. You are hard workers with a no-nonsense style and approach to maintaining a certain lifestyle. To reach your full potential, you feel you may have to make compromises and could be useful in the service or caring profession. Your lucky dates are 2, 6, 7, 9, 11, 16, 19, 20, 25, 29. Your lucky colors are white, green, and cream.
Horoscope for August 28: Today's astrological prediction
Daily ARIES Horoscope:
If you are saving up for the right occasion, then today just might be the day. Expect good news today that is sure to bring a smile to your lips and tear to your eyes. It is predicted that you will be surrounded by friends and family today. Jolly time is around the corner. However, donメt forget to take care of your health.
Lucky Colour: Sky Blue
Daily TAURUS Horoscope:
Information received from far away could excite your passion to learn more about a subject, Taurus. You might be inspired to use your new knowledge in a project that includes a partner. Your mind is extremely insightful at this time, so if you face decisions, this is the day to follow your heart. Don't be surprised if you find your telepathic abilities expanded as well!
Lucky Colour: Violet
Daily GEMINI Horoscope:
An atmosphere of serenity will prevail at home today and tensions will take a back seat. So gather with your dear ones and spread the joy. You have to find new ways of dealing with the frustration in life, which seems to get mounted gradually due to various reasons. Your insight will help you to find a way out.
Lucky Colour: Peach
Daily CANCER Horoscope:
Other responsibilities might keep you away from your loved one today, Cancer. If you have plans for tonight – or even if you don't – you might find this rather depressing. Where is the one you love? Is your partner out carousing and having a good old time while you're working like crazy? Don't torture yourself with thoughts like this.
Lucky Colour: Grey
Daily LEO Horoscope:
Today, you are likely to discover a new and untapped source of power within you. You will realize that you neither need nor are likely to get any external help in dealing with the problems that you have been facing. You can easily tackle all of them yourself and there is actually a fountain of strength within you that you can rely on.
Lucky Colour: Beige
Daily VIRGO Horoscope:
You may decide to duck out of extra responsibilities today, Virgo, perhaps to have a private celebration at home with your love partner! The fun might be delayed if your beloved is unexpectedly called away for a while. Just remember that quality is better than quantity!
Lucky Colour: Indigo
Daily LIBRA Horoscope:
Someone has been offering you constant and unwavering loyalty, help, and support. Today, opportunities will arise for you to return some of the favor and express your appreciation. In so doing, you may have to take on a difficult situation, but this will ultimately strengthen your relationship. You need to be brave and assertive while displaying kindness and gratitude.
Lucky Colour: Saffron
Daily SCORPIO Horoscope:
Are you worried that your romantic partner doesn't love you as much as you love him or her, Scorpio? Love has many facets. Not everybody can verbally express love or feel comfortable with public displays of affection. If someone loves you, there are ways you can tell. It might be the way they look at you, how they touch you, or little favors. If you're uncertain, why not ask?
Lucky Colour: Parrot Green
Daily SAGITTARIUS Horoscope:
You have a great capacity to charm everyone today. You are going to impress those around you with your wit and grace. You will win the admiration of everyone around you. Take advantage of this shining period to make new friends and mix with new people and new opportunities will open up in front of you.
Lucky Colour: Teal
Daily CAPRICORN Horoscope:
Today you may substitute chocolate for a lack of love because you feel tempted to treat yourself to something good. This is fine, but confine yourself to a small amount. Overindulgence in sweets could have you regretting it when you get a stomachache, not to mention step on the scale! Remember, moderation is the key.
Lucky Colour: Baby Pink
Daily AQUARIUS Horoscope:
If you're not married or engaged, Aquarius, you may feel that your current love interest is avoiding you. However, this is just your imagination. Relationships always go through ups and downs, so don't worry. If you have serious doubts about whether there's something wrong, ask your partner.
Lucky Colour: Purple
Daily PISCES Horoscope:
Today you will volunteer to maintain harmonious environments both at home and at the workplace. It will be an exciting experience and will amplify your motivation to work for peace. However, do not reveal any private information to anyone, and be prepared to digest the bitter truth in case you have to learn it!
Lucky Colour: Dark Brown
ALSO READ: Daily Horoscope 27th Aug 2021: Check Astrological Prediction For All Zodiac Signs