Daily Horoscope 2nd July 2021: Check Astrological Prediction For All Zodiac Signs
Check out today's Horoscope for all the zodiac signs.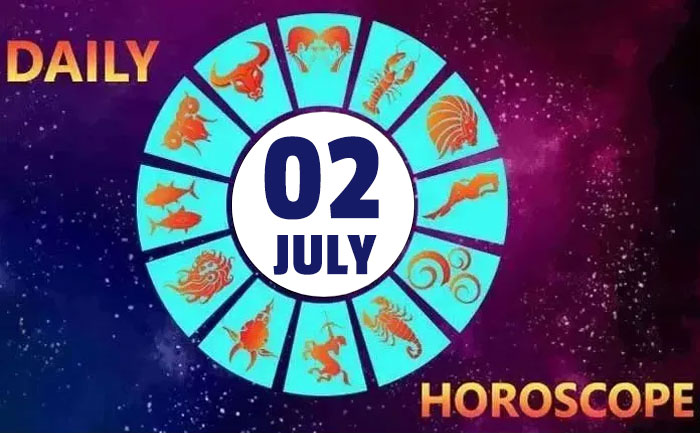 Horoscope Today, July 02, 2021: IF TODAY IS YOUR  BIRTHDAY: Your lucky number is 2. People born on July 2 are usually are loving and full of emotions. They believe in deep emotional connections with people rather than general socializing. Only chosen few can be a part of their inner circle. You are also driven by insecurities but insecurities actually provide you with a fire in the belly to think big. Your lucky numbers are 60, 54, 11, 58, and 97 and lucky colour for you is Light Salmon
This article has brought you today's astrological predictions for all the sun signs like Gemini, Scorpio, Leo, Taurus, Cancer, and others. Check out the astrological prediction for all zodiac signs.
Horoscope for July 02, 2021: Check today's astrological prediction
Daily ARIES Horoscope:
Aries sign people will work with high energy as well as efficiency levels. You will form an association with someone you find very entertaining. Your younger sister is likely to receive some good news related to her career. There will be an enhanced attraction between lovers and partners. Your health will be fine.  The day is especially favourable for investment purposes.  Lucky Colour: White
Daily TAURUS Horoscope:
Today your seniors' and co-workers' cooperation will prove useful in completing your tasks.  Students will do good in exams today.  You may feel lovey-dovey towards your life partner. Today tension and pressure of the workplace may affect your sleep. Today is a bright time for creative people.  Keep your anger in check to avoid any unnecessary complications.  Lucky Colour: Sea Green
Daily GEMINI Horoscope:
The day is not going to be a meaningful and productive one. There will be some health-related problems. This will be an average day for students. You will get support and love from your family members and offspring. You may find yourself getting possessive about material things. You will be getting more attention than ever before. Take time to decide who suits you the best.  Lucky Colour: Pink
Daily CANCER Horoscope:
The day seems to be full of applaud and praise for you. Cancer sign people will do very well on the occupational front.  This will be a good day for young people. You will feel healthy and upbeat.  You may develop a craving for true love! You are also likely to inspire others around you to a higher level of activity.  Lucky Colour: Light Blue
Daily LEO Horoscope:
Leo sign people will remain productive and efficiently engaged in the occupational front. You may explore new projects to augment your income.  Students are advised to work hard. Your health will be fine.  Those involved in a relationship may decide to get engaged or married. Do not be apprehensive about making a decision.  Lucky Colour: Crimson
Daily VIRGO Horoscope:
Salaried people will face hurdles in achieving their routine goals.  Your health stars are vulnerable. You must take care of yourself. Students will remain distracted throughout the day.  Your energy levels will be unusually high. If you like someone then this is not at all the day to confess your feelings. It is a good day to initiate the talk with decision-making authorities.  Lucky Colour: Yellow
Daily LIBRA Horoscope:
Opportunities come your way easily but do not be in a haste to grab them all.   This is a time when you will have to open many doors. Take care of your health. There will be chances of positive development on the professional front. You may have to spend money on somebody's treatment.  Both you and your partner are full of ideas today!  Lucky Colour: Mauve
Daily SCORPIO Horoscope:
A great sense of happiness, health, and general well-being mark your day.  Scorpio sign people will receive all their payments which are due for long.  You will not have much time to relax. Your marital life will be blissful. It is an interesting phase in your love life. This will be a good day for those who want to start a new relationship. You might catch a cold.   Lucky Colour: Silver
Daily SAGITTARIUS Horoscope:
Sagittarius sign people will be respected and rewarded for their contribution. You are full of positive energy today. This will be a productive day for students. You are likely to get injured so handle things carefully.  You need to find a healthy way to relax. Your love life is stagnant at this point add some spice to it.  Lucky Colour: Rust
Daily CAPRICORN Horoscope:
Capricorn sign people are likely to consolidate your financial profile. Your father's guidance shall prove beneficial to you. You are likely to fall ill so take adequate precautions. This will be a productive day for business and salaried people. You want to be alone with your partner today.  Lucky Colour: Peacock Blue
Daily AQUARIUS Horoscope:
There will be chances of an increase in your income. Your health appears as a matter of great concern.  Your familial and marital life will be harmonious.  Celebrations around the corner! For those of you who are unmarried seem to get approved of their relationship from the family. Life at the workplace will be cool.  Lucky Colour: Mustard Yellow
Daily PISCES Horoscope:
Pisces sign people will find this to a productive day on the occupational front.  Your projects will move smoothly.  Students are likely to get unfavorable results on almost all fronts. There will be harmony at home and in relationships.  You will find opportunities for dating and relationship opening-up.  Lucky Colour: Green
ALSO READ:  Cancer Love Horoscope: Personality,Traits, Compatibility and Celebs Born Under This Sign