Daily Horoscope 30th July 2019: Check Astrological Prediction For Aries, Capricorn & Pisces
Today's Horoscope for zodiac sign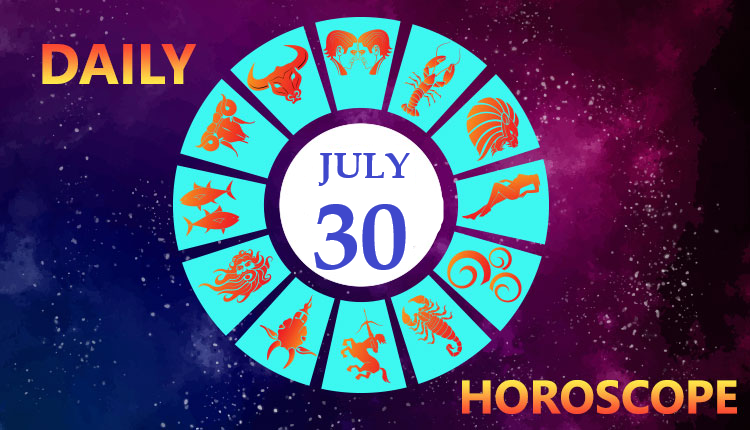 Horoscope Today 30rd July 2019: IF TODAY IS YOUR BIRTHDAY: Your radical number is 3.  Your lucky years are 12, 21, 30, 33, 36.  Lucky days for you are Thursday and Friday. You are a loyal truthful and bubbly person. You prefer to live in the present. Your lucky stone is Amythest and lucky colours for you are purple, violet and blue. Career-best for you is in tourism.
Here's your daily horoscope as per your sun sign:
Daily Horoscope ARIES
There is a good chance that you may meet people from various walks of life from where you can learn a new thing. Completely stay out of conflicts.  You will spend lavishly on public relations and will succeed in attracting the right kind of attention. Today your romantic life seems to blossom. Wear Pink for luck.
Daily Horoscope TAURUS
You should also find some time to spend with your family today. Wear something in pink for luck. Your colleagues are in awe of your achievements and a tiny bit envious. You may find that either your partner is too busy for you or you are too busy for your partner today. Either way, one of you begins to feel neglected.
Daily Horoscope GEMINI
Today you may be hitting the road for that much-anticipated trip, probably for work. Wear your lucky colour Orange to attract good luck.  Be adventurous today in the world of romance and you will see positive results! International trading and businesses related to the international market are highlighted today.
Daily Horoscope CANCER
Today you may be able to free your mind from all the weighty issues that may have been lingering on for quite some time now. Enjoy your newly found peace. At work, any problems you face in the beginning will be triumphed by your keen intellect. It is a day when you will go all out to please your spouse. Wear red for luck.
Daily Horoscope LEO
A peaceful and tranquil day is in store for you, dear Leo.  Relax your mind and try to leave your worries behind you. Wear red to instill confidence in yourself. Today you are likely to receive a small token of your partner`s affection today that will have you grinning from ear to ear.
Daily Horoscope VIRGO
Because of your fussy nature, you tend to become quite sceptical of others and this may be the cause for some stress in your life. Use the power of positive thinking and self-confidence to change your life for the better today. Learn to trust your partner even when you are out of touch, be receptive what they tell you. Green is lucky for you.
Daily Horoscope LIBRA
It is likely that you may remain in a cranky mood with so much going around. However, you need to do your best to control your emotions. Thanks to your expertise in your field of work, some good news in the workplace is sure to bring you some monetary gains. Try to avoid jealousy in your relationship today. Blue is lucky for you.
Daily Horoscope SCORPIO
You will spend some good time with family today, make the most of this day to create happy moments.  You fulfil all of your tasks and responsibilities to the best of your ability and in a way that meets the expectations of your superiors. Today you should look very closely and honestly at your relationship. Wear Blue for luck and peace.
Daily Horoscope CAPRICORN
You may feel emotionally upset and a little imbalanced.  All you need to is maintain your focus. Your gains will be delayed due to unforeseen circumstances. If you want to receive love from your partner, you may have to give the same to him or her first. Crimson Red is your lucky colour for today.
Daily Horoscope AQUARIUS
As a new relationship unfolds you will even be sceptical about your relationship with this new friend.  Your charm and inherent determination work wonders for you in your professional and social sectors.  Today you may find that you feel some extra concern for the health of your partner. Bright Blue is the lucky colour of the day.
Daily Horoscope PISCES
A sense of balance and harmony may prevail in your life today. However, you still need to be careful not to let any kind of negative vibes of other people to ruin your mood. Today you will find problems cropping up with your partner over small issues. Olive green is your lucky colour for the day.
Also Read:  Leo Love Horoscope: Personality, Traits, Compatibility And Celebs Born Under This Sign