Daily Horoscope 31st May 2021: Check Astrological Prediction For All Zodiac Sign
Check out today's Horoscope for all the zodiac signs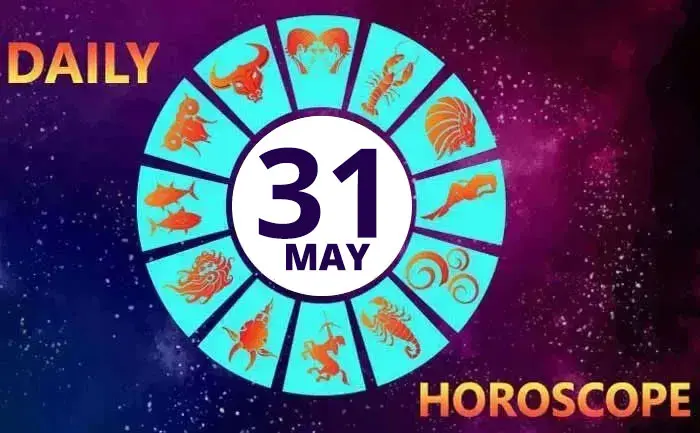 Horoscope Today, May 31, 2021: IF TODAY IS YOUR  BIRTHDAY: Your lucky number is 4. As the May zodiac sign is Gemini, 4 is known for logicality and stubbornness. Your lucky birthstone is- Alexandrite, Emerald, and Agate. Your lucky numbers- 5, 14, 23, and Zodiac Compatibility is most Compatible with Libra and Aquarius.
Horoscope for May 31, 2021: Today's astrological prediction for all sun signs
Daily ARIES Horoscope:
Today you will be busy trying to figure out solutions to your problems, both at home and office. You will get a better insight into your own character and this will help you to decide on the direction of your life.  The quality of your interactions will improve dramatically and you may even come in contact with somebody who will revolutionize your life financially or spiritually.
Daily TAURUS Horoscope:
As a Taurus, you come equipped with fine-tuned instincts. Make sure you're listening to them loud and clear today, as the illuminating sun merges with the North Node of fate. You will find new and creative ways to get things done and this is going to make things better for you. You are likely to see benefits to your undertakings. You will also be fascinated by the supernatural at this time
Daily GEMINI Horoscope:
Today, you will be filled with the urge to do something and impress others. You will be able to take strong and decisive actions and your sense of timing is implacable right now. Listen to the emerging messages, but refrain from getting totally pulled out to sea. No matter what the weather today, your emotional world is sunny.
Daily CANCER Horoscope:
Today is an important day for you as you may develop contacts with someone either residing in a different city or abroad. As a Cancer, you need intimate interactions with trusted people that allow your emotions to safely surface. Cancer natives synchronize their passing moods to the waning and waxing of the Moon and hence, possess the mysterious influence of it. White is a lucky color for you today.
Daily Horoscope LEO:
Leo is a fiery sign and symbolized by Lion. The sign represents royalty, ruler-ship, strength, and boldness to kick anyone who comes in their way of the limelight and stardom. The stars are aligned in your favor. Try to schedule your official activities beforeᅠnoonᅠas then you will have a greater chance of success.  Moreover, the day's aspects seem to be inviting you to be a little more adventurous than usual.
Daily VIRGO Horoscope:
Today will be excellent, Virgo. The natives are smart, sophisticated, and kind and get the job done with perfection and without complaining. They mainly focus on control, purification, and organization. The day is perfect to embark upon a new program of abundance and prosperity.  Whatever you decide to do today will ultimately lead to success. Approval from loved ones gives you the assurance that anything is possible.
Daily LIBRA Horoscope:
Libra restores equilibrium to all affairs, no matter how big or small it is.  You may have been asking yourself a thousand questions about what will become of you, especially in terms of your career. It's as though all your experience so far no longer make sense.
Daily SCORPIO Horoscope:
You love to meet people who are genuine and honest. But today you may come across people who mask up to their original self. The Scorpio zodiac sign is the second water sign of the zodiac wheel and is directly associated with the underworld so they are not interested in what's sitting right on the surface.
Daily SAGITTARIUS Horoscope:
Truth seekers, adventurers, lovers of travel, Sagittarius individuals are fun-loving and good company.  Many of them are philosophic in bent, and their spirit of inquiry is practically relentless and endless. Given their quest for truth and ultimate wisdom, most Sagittarius do not take things at their face value.
Daily CAPRICORN Horoscope:
You're deep in the process of trying to reconnect with your work in a meaningful way, Capricorn. You are also likely to give expensive gifts to someone you love and this is definitely going to be appreciated. However, you need to verbalize your feelings so that your gestures become more meaningful. Everyone has to deal with the jealousy of others at some point in their lives. So prepare yourself and fight back!
Daily AQUARIUS Horoscope:
Monday's skies work to bring critical revelations around romance, relationships, and creative self-expression. You may be taking stock of your professional life, Aquarius. If this is so, be careful to balance strategy with personal objectives. You should stick to those methods in your work which have proved to be beneficial in the past. It is better not to start any new experimental things today.
Daily PISCES Horoscope:
Something strange may happen today. Someone in your family may reproach you for having chosen your profession. This day is going to prove to be a day of serious and hard work for you. You will probably be able to finish some project satisfactorily which was dragging on for a long time.  While a number of forces pull you in many different directions, try not to overanalyze or please everybody.
ALSO READ: Daily Horoscope 30th May 2021: Check Astrological Prediction For All Zodiac Sign