World No Tobacco Day: Did you know smoking leads to complications in COVID-19 treatment
Did you know smoking leads to severe complications in Coronavirus patients? On World No Tobacco Day today, take a look at health issues caused by smoking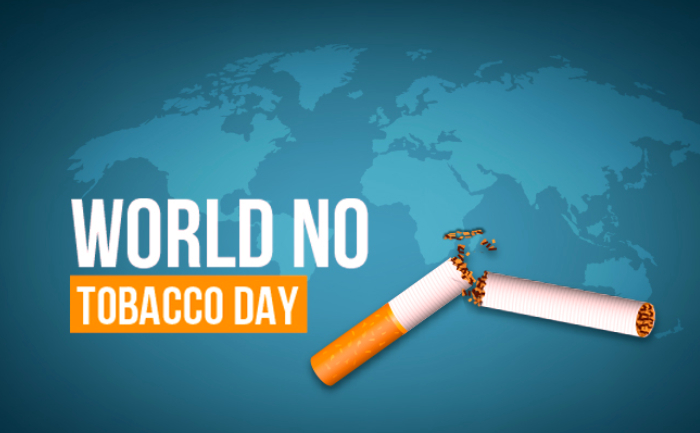 May 31 every year is observed as World No Tobacco Day. On this day volunteers across the globe spread the awareness of the health problems of consuming tobacco. The world is currently dealing with Coronavirus-led crises. With the emerging mutated versions of the COVID-19 virus, the treatments observed becoming quite complicated and thus many nations are following partial lockdowns. Health officials on the other side have suggested that people who smoke cause more damage to their lungs while getting treated for Coronavirus infection. Smoking after getting infected with the COVID virus leads to serious health issues.
Generally, smoking is known to have a harmful effect on respiratory tracks. Tobacco increases the severity of respiratory diseases as per the medical observations. Medical practitioners suggested COVID-19 symptoms are much worse in people who smoke even after testing positive for Coronavirus and apparently this pandemic has given rise to the tally of people wanting to quit the habit of smoking.
According to the media reports, Dr. C Ramachandra ( Director of Kidwai Memorial Institute of Oncology) said, "Covid-19 is an infectious disease that primarily attacks the lungs and smoking impairs lung functioning making it harder for the body to fight coronavirus and other diseases."
"The proportion of people who call and register for quitting is much higher, so the number of people seriously wanting to quit has increased. 90 per cent of callers calling during Covid are because of the health concerns around the disease," Dr. Pratima Murthy, Professor of Psychiatry and Head of the Department at the National Institute of Mental Health and Neuro-Sciences (NIMHANS) Bengaluru said according to a report by The Indian Express.
Today is #WorldNoTobaccoDay! 🚭

The #COVID19 pandemic has led to millions of tobacco users saying they want to quit.

Join communities of quitters and commit to quit today 👉https://t.co/otu6PR8BIp pic.twitter.com/e9QObUQiUL

— World Health Organization (WHO) (@WHO) May 30, 2021
Health Issues Caused By Tobacco Smoking:
Lung Cancer, more people die from lung cancer than any other type of cancer
COPD (chronic obstructive pulmonary disease) is an obstructive lung disease that makes it hard to breathing
Heart Disease
Stroke
Asthma
Reproductive Effects in Women
Premature, Low Birth-Weight Babies
Diabetes
For all the latest reports, stay hooked on to The Live Mirror.
Also Read:  World No Tobacco Day: India Among Top 4 Users Of Tobacco