Daily Horoscope 4th June 2021: Check Astrological Prediction For All Zodiac Sign
Check out today's Horoscope for all the zodiac signs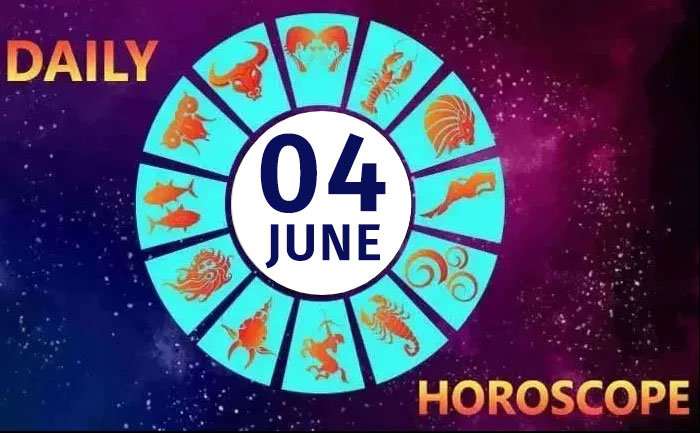 Horoscope Today, June 4, 2021: IF TODAY IS YOUR  BIRTHDAY: Your lucky number is 4. Gemini born on this day are not idle individuals. Also, you can be intuitive and analytical. You have a tremendous communication skill set. You will be best suited for a career in advertising. Your lucky colour is Lavendar and Lucky numbers for 96, 61, 67, 21, and 14.
In this article, we have brought you today's astrological predictions for all the sun signs like Gemini, Scorpio, Leo, Taurus, Cancer, and others. Check out the astrological prediction for all zodiac signs.
 

Horoscope Today, June 4, 2021: Check today's astrological prediction from all sun signs.
Daily ARIES Horoscope:
Today you might want to concentrate on one of your private projects for which you have a lot of passion, Aries. The day will progress well for you today. You will even forgive the ones who have hurt you in the past. On the career front, things will finally look bright and you will soon be handling a lucrative project. On the romantic front, it is better to leave the past behind and move on. Red is your lucky color of the day.
Daily TAURUS Horoscope:
Today you feel highly energized plan up for recreational activities to relieve yourself from the stresses! Your attention is likely to wander today. As you are not in a mood your workload will pile up it will have a long-term effect on your working routine. Misunderstandings may crop up in your relationship today. Do not worry they will soon resolve. Light Blue will bring much-needed peace of mind.
Daily GEMINI Horoscope:
There is a strong possibility that you will meet someone from your past today and that person is likely to play an important role in your future. Be meticulous in completing your paperwork and dealing with all the official requirements.  You will get relief from your family problems. Love is in the air your silence attracts people. Green is the lucky colour for you today.
Daily CANCER Horoscope:
It's a great day ahead for you and will find that all the nice things you do for others today will pay you back in more than one way. The lucky colour for you today is light green. if you want to increase your turnover and your public name recognition, you need to advertise. Remind yourself that the grass is not always greener on the other side.
Daily Horoscope LEO:
You need to slow down because trying to finish all your jobs in a hurry will result in mistakes.  The day is perfect for completing all your pending tasks. The business and salaried people may make significant gains. You can meet some new people today. And this visit will be beneficial. It will be a tumultuous time in your relationship front. Avoid wearing yellow today.
Daily VIRGO Horoscope:
Today will be a great day for you. Your work in the office will be appreciated.It is vital to pay attention to your family now to balance your work-holism. Some people will prove to be helpful regarding financial matters. But there will be a little problem with your love life. But soon your love life will take a definite turn for the positive. Wear sea green for positive energy.
Daily LIBRA Horoscope:
Libra sign people may make financial gains. You may get good news related to your job. Don't get into arguments with anyone. Those working in private jobs can get a new project today, which you will also be successful in completing. Your partner may surprise you today. The longings and the loneliness will come to an end. Take care of your health. Wear baby pink for luck.
Daily SCORPIO Horoscope:
You must maintain harmony with your family members.  You will feel more love towards your siblings. Your special wish which was incomplete for a long time can be fulfilled today. You may head for an unplanned adventurous trip with the family. Try to get in a much-needed dose of nature during this quality time. Light Grey is lucky for you.
Daily SAGITTARIUS Horoscope:
This is the time to separate yourself from people who are no longer serving you or are incapable of serving you! A person who has been around you for a long time but whom you have never really noticed will now begin to play a pivotal role in your mind. Try to go to yoga at least once a week. Crimson is the lucky colour for the day.
Daily CAPRICORN Horoscope:
Capricorn sign people will be bothered by unnecessary running around. You will have to face obstacles in the workplace. Taking control of your own finances is very important for you now  Today you will find the reason behind the abrupt behavior of your partner. Your status can increase at the social level. The colour White is lucky for you today.
Daily AQUARIUS Horoscope:
Aquarius sign people will get a solution to an old problem. Your familial and marital life will be good. It will be good if you devote your time and energy in educating underprivileged children. If married, the relationship between husband and wife will remain cordial today. Today will be a breakthrough in terms of health. Pink is lucky for you.
Daily PISCES Horoscope:
Take care of your health as there are chances of getting a cold and cough. If you had lent money to somebody, it may come back. Emotions will surface and you are a lot vulnerable to emotional traumas. You are likely to be swept off your feet by a gesture that your partner decides to make. There will be a sudden inflow of income from unexpected sources. The colour Blue is lucky today
ALSO READ: Gemini Love Horoscope 2020: Personality, Traits, Compatibility & Celebs Born Under This Zodiac Sign