Daily Horoscope 4th Sept 2021: Check Astrological Prediction For All Zodiac Signs
Daily horoscope 4th September. Check out today's Horoscope for all the zodiac signs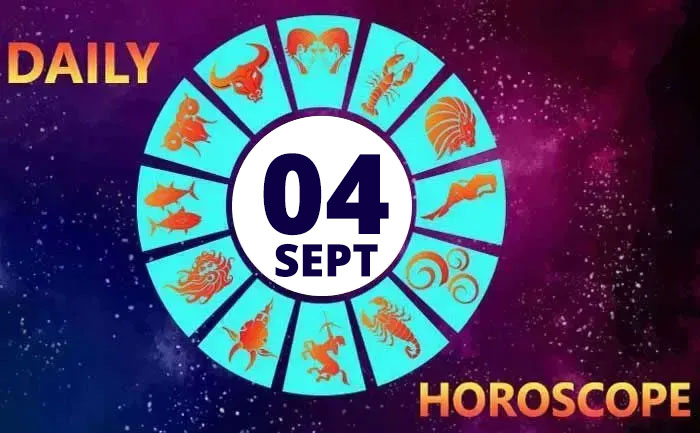 Daily Horoscope 4th September 2021: IF TODAY IS YOUR  BIRTHDAY: Your lucky number is 1. Relationships may have seemed challenging recently, but your birthday brings you more peace of mind, as things begin to take a turn for the better. If you are single, this is a good time to look for a new partner, and if you are in a relationship, you may sense some signs of deepening love. Your lucky colors are- Red, Orange, Yellow, and Gold. Your lucky numbers are- 1, 2, 4, 7, 8, 10, 16, 19, 25, 28, 29.
This article has brought you today's astrological predictions for all the sun signs like Gemini, Scorpio, Leo, Taurus, Cancer, and others. Check out the astrological prediction for all zodiac signs.
Horoscope for September 2: Check today's astrological prediction
Daily ARIES Horoscope:
You might have to make a choice between telling the truth and a lie. Sometimes this can be a difficult choice, especially if you're afraid you'll hurt someone's feelings. However, a lie can take far more energy than the truth. Consider what you'd want the other person to do in your place. Stick to your ethics, even if it's tough.
Lucky Colour: Saffron
Daily TAURUS Horoscope:
Times and events will change around you so that you may have to change a well-thought-out decision. You need to react more responsibly to whatever life throws at you. You will not be able to follow the schedule that you had worked out earlier as something urgent and unpredictable will come up. This event is likely to affect all your short-term plans.
Lucky Colour: Lemon
Daily GEMINI Horoscope:
You have an intense nature. You probably feel things deeply and spend time lost in thought. Too much intensity can take a toll on your well-being. It might be time you got out and enjoyed yourself. Get up from your chair and take a walk. Meet someone for lunch or do a little shopping. Find something active to do to break the monotony of your routine.
Lucky Colour: Orange
Daily CANCER Horoscope:
Today is a great day to be adventurous. The lady luck smiles on your fortune and whatever you do, you simply canメt do it wrong. If you wish to invest, this is a good time to do it. Expect to meet the true love of your life around the corner. Be cautious about your health though, you are prone to eternal cough and cold attacks.
Lucky Colour: Dark Grey
Daily LEO Horoscope:
If you're trying to prove you have something valuable to offer, Leo, think this through. You're naturally friendly and can get along with almost anyone. This may already be your strength, and you probably have something great to bring to a crowd. Consider just being you and not always trying to feel a part of things. Start by looking at your good qualities to prove your worth to yourself.
Lucky Colour: Dark Yellow
Daily VIRGO Horoscope:
Today, you will be able to take the first step towards discharging an obligation or return a favor. This can be mental, financial, or spiritual. This does not mean that all your obligations will be settled today, but you will feel relieved that you are at last doing something to actually settle your debts. This will prove to be very rewarding for you.
Lucky Colour: Baby Pink
Daily LIBRA Horoscope:
Libra, try not to be fooled by others. If you don't know a person well and you aren't sure about him or her, trust your instincts. You tend to care about others, so it can be easy for you to feel sorry for someone and bend over backward to help. Make sure that the person you help really deserves it and you know the whole story. This can save you problems down the road.
Lucky Colour: Coffee
Daily SCORPIO Horoscope:
Issues related to the profession will get resolved. But no aggressive action, be it in words or in writing should not be taken till then. Those facing issues on the personal front should make time for dear ones. Do take care of your health as you have been ignorant of it for a long.
Lucky Colour: Chocolate
Daily SAGITTARIUS Horoscope:
The energy you feel today may have you so jittery that others don't know what to do. The day's aspects can really bring a boost and you'd be wise to plan to do things so you have an avenue to spend it all. Get busy with physical chores. Pull things out, organize, move furniture around – whatever it takes. It's better to be productive than drive everyone crazy.
Lucky Colour: Peach
Daily CAPRICORN Horoscope:
You may discuss few important issues with your relatives. Try to be loving and kind in your conversations. If you canメt handle any situation just leave it for the time being rather than overdoing it. Attend gatherings in the evening time if you want to lighten up your mood. Focusing on matters of faith and spirituality will be of benefit to you.
Lucky Colour: Electric Grey
Daily AQUARIUS Horoscope:
Learning about things that interest you most is something you may want to do today. At work and home, there's a schedule to tend to. On your own time, you're free to learn about anything your heart desires. Intellectual growth is something you enjoy. Whether you delve into cooking, astrophysics, or genealogy, you'll find something new.
Lucky Colour: Sky Blue
Daily PISCES Horoscope:
You have been planning something major for the past few days. Today, you will begin to realize exactly what you have taken on and this may exercise an intimidating effect on you. But, going back is not an option. You will have to take the next steps with confidence and you will soon see that though the task has turned out to be more difficult than you thought, it is by no means impossible.
Lucky Colour: Coral
ALSO READ: Daily Horoscope 2nd Sept 2021: Check Astrological Prediction For All Zodiac Signs