How to prevent Cardiac arrest: Everything about symptoms and risks
Cardiac Arrest or Heart Attack have risks of killing people instantly because of its severe impact on health. By paying attention to the symptoms one can identifying any Cardiovascular diseases. Here's how one can identify the symptoms of Cardiac Arrest or Heart Attack. Know how you can embrace effective lifestyle changes to lead a healthy life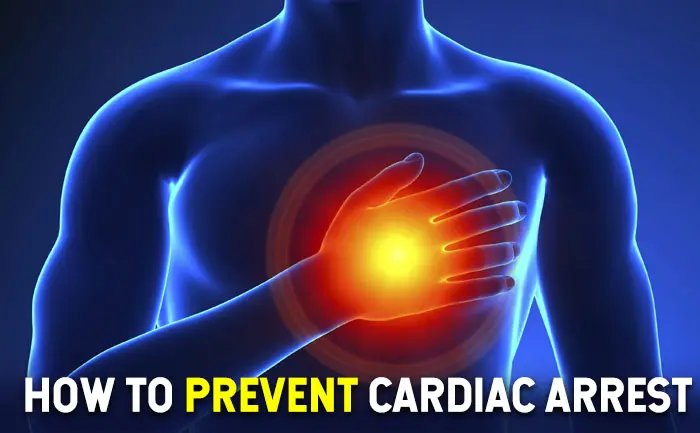 As per the estimations, sudden Cardiac death is responsible for half of all heart disease deaths in the world. Although Cardiac Arrest and Heart Attack are two terms often used interchangeably, these two terms are not synonymous. They refer to different cardiac problems and are treated in different ways. Both are potential enough in killing people when symptoms are ignored and when required lifestyle changes are not adopted well in time. Reportedly, more than three millions Indians die from CVD every year and the count is expected to surpass four million by 2020-2021. This estimated number surely can't be taken lightly. Here's everything you need to know about the risks involved in Cardiovascular diseases and why one should not ignore the symptoms. Here's how one can prevent themselves from suffering Cardiac Arrest or Heart Attack by embracing healthy changes in their lifestyle.
Difference between Cardiac Arrest and Heart Attack: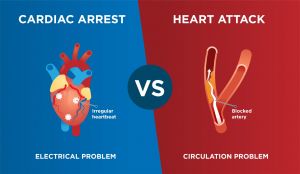 | | |
| --- | --- |
|                 Cardiac Arrest |                        Heart Attack |
| The heart stops beating and needs to be restarted immediately | The heart attack occurs when the heart muscle fails to pump as much blood as the body needs |
| The Cardiac arrest is an electrical problem triggered by a disruption of the heart's rhythmic function | The heart attack is a blood circulation problem |
| Most Heart Attacks do not lead to Cardiac Arrest. However, when Cardiac arrest happens, a Heart Attack is a common cause | Heart Attack is usually a long-term, chronic condition. Patient might suffer from it all of sudden |
| Cardiac Arrest is a temporary condition experienced during a medical emergency | Body may raise blood pressure, making the heart beat faster |
| Cardiac Arrest patients experience warning symptoms up to a month before | Heart Attack patients also experience breathing related issues and other symptoms a few months before the attack |
| In this case, the pumping action gets disrupted due to any chronic reason. The heart cannot pump blood to the brain, lungs and other organs leading to sudden organ failure | Heart attack usually happens when the retained fluid builds up in the vessels, the condition is called congestive heart failure. These attacks initially target the viral organ, Heart |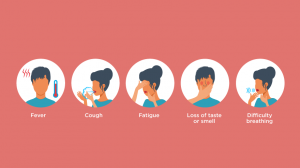 What are the symptoms of Cardiac Arrest:
Sudden collapse
No pulse in patient
Chest pain or discomfort
Heart palpitations
Rapid or irregular heartbeats
Unexplained wheezing
Shortness of breath
Fainting or near fainting
Lightheadedness or dizziness
No breathing
Loss of consciousness
What to do when patients suffer from sudden Cardiac Arrest:
Cardiac arrest in many patients is reversible and can occur all of sudden anywhere or anytime. It can be only treated when patients receive immediate treatment (within the matter of a few minutes). Whenever you see a person suffering from the above mentioned symptoms, immediately call for an ambulance or a team of emergency doctors. You can dial the emergency medical services from your nearby locality. Then get an automated external defibrillator if one is available and use it as soon as it arrives. Begin the CPR immediately and continue doing it until professional emergency medical services arrive to the patient for help. If two to more people are available for help, one should stick to doing CPR to the patient and keep monitoring, the other one should keep on calling emergency medical services. While the third or fourth person can arrange travel facilities if ambulance is unreachable in any given case.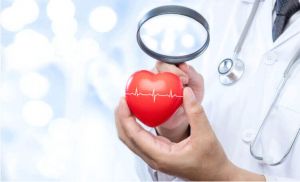 What are the symptoms of Heart Attack:
Chest Discomfort
Nausea
Indigestion, heartburn or stomach pain
Pain that spreads to the arm
Dizziness or lightheaded
Throat or jaw pain
Easy exhaustion
Snoring
Heavy sweating
Cold sweating
What to do when patients suffer from sudden Heart Attack:
Call for immediate help and dial emergency medial services. When the patients complain about sudden chest pain or shows up any of the above mentioned symptoms, then there are chances of Heart Attack case and act accordingly. Be sure to be fast while reaching out to help. Allow the patient to chew and swallow an aspirin, while they wait for emergency medical help. Aspirin helps keep the patients blood from clotting. When taken during a heart attack, it could reduce heart damage. Also, know if the person is allergic to aspirin. Patients previous Heart Attack records can consider taking the nitroglycerin, only if it is prescribed to them by the doctors after examination. If the patient is unconscious or isn't breathing (if you don't find pulse) then immediately begin the CPR to support the blood flow in patients body.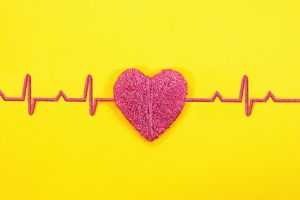 Key lifestyle changes to avoid/prevent Cardiac Arrest or Heart Attack:
Reduce stress in life. Sign up for meditation, daily exercise and yoga sessions
Quit smoking or remain in organic environment
Do not work in hazardous environment
Limit consumption of alcohol
Manage diabetes
If you are obese, then work on loosing weight to a healthy limit
Be physically active
Eat healthy and nutritious food
Avoid overeating junk food
Maintain your blood pressure
Keep bad cholesterol in control
Regularly monitor your oxygen levels
Regularly practise breathing exercises
For more such updates, stay hooked on to The Live Mirror.
Also Read:  How To Prevent Hair Loss: Causes, Natural Methods And Home Remedies