Daily Horoscope 7th Oct 2021: Check Astrological Prediction For All Zodiac Signs
Daily horoscope 7th October. Check out today's Horoscope for all the zodiac signs.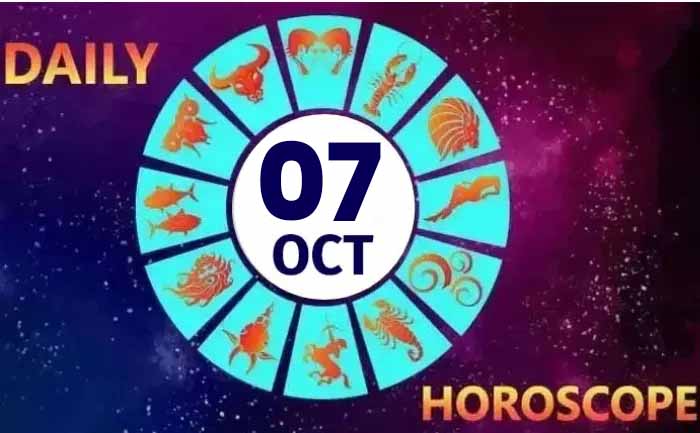 Daily Horoscope 7th October. 2021: IF TODAY IS YOUR  BIRTHDAY: Your lucky number is 7. Your independent streak is showing this birthday year, as you make a bold decision to live your life for yourself rather than the people around you. Though this move has been a long time coming, you are now ready to act on your most hidden desires. Take advantage of your courage and confidence now as you move forward in the direction that you want to go. You may have an opportunity to reignite an existing relationship, or even begin a new one. Your lucky dates are 2, 7, 11, 16, 20, 25, 29. Your lucky colours are white and yellow.
This article has brought you today's astrological predictions for all the sun signs like Gemini, Scorpio, Leo, Taurus, Cancer, and others. Check out the astrological prediction for all zodiac signs.
Horoscope for October 7th: Check today's astrological prediction
Daily ARIES Horoscope:
As an Aries, you naturally charge at life with your own individual goals to bring to fruition. Wednesday's skies remind you of the importance of incorporating other people into that pursuit. The new moon in relationship-oriented Libra arrives today, launching a brand-new narrative around the art of committed partnerships. This pairing works to attract important collaborations and partnerships to you in the month ahead.
Lucky Colour: Cyan
Daily TAURUS Horoscope:
Beware today of what you say. Someone whom you consider close might spill the beans on you. Weigh your sentences before speaking. Try talking about yourself and the person you are talking to. Refrain from discussing the third person. You may travel today to a different city. You may meet an old acquaintance and together you may have nostalgic memories.
Lucky Colour: Yellow
Daily GEMINI Horoscope:
The universe is forcing you to re-evaluate your approach to functional relationships, Gemini. Thursday's skies find the invigorating union of the self-focused sun with action-taking Mars, which is likely to stoke fires for better or worse on the romance front. Elsewhere, magnetic Venus treks forward into your opposite sign of far-seeing Sagittarius. This transition attracts new partnerships and sweetens existing ones in the weeks to come.
Lucky Colour: Navy Blue
Daily CANCER Horoscope:
The day is likely to be very busy for you. You are likely to receive visitors, or you may plan for an outing. This may also be the time when you are starting major renovation work of your house or buying or shifting to a new house. Though you will need to be very active throughout the day, you are going to love and enjoy every minute of it.
Lucky Colour: Light Green
Daily LEO Horoscope:
Be mindful of your voice today, Leo. It's all too easy to start a few fires with your impulsive tongue today as the self-concerned sun merges with hot-headed Mars. This potent pairing can help you clear the air and take decisive action but be mindful of burning bridges! Elsewhere, bond-building Venus moves forward into playful Sagittarius, bringing a fiery boost to your sex life and creative passions.
Lucky Colour: Indigo
Daily VIRGO Horoscope:
You have a lot of trust in yourself, but you should not be overconfident or dominating. Trying to impose your own viewpoints on others may end up backfiring today. It is not enough to be right. You also need to behave in a way without offending others. A humble approach can help you to complete a number of pending tasks today.
Lucky Colour: Fuchsia
Daily LIBRA Horoscope:
As a Libra, you glean cosmic guidance from the enchanting jewel of the night sky, Venus. Thursday's skies find Venus on the move as she departs from bitter Scorpio and dances forward into light-hearted Sagittarius. Venus' time here works to sweeten sibling bonds, enhance charisma, and attract enjoyable learning experiences. Elsewhere, the sun's union with hot-headed Mars illuminates any pent-up frustrations around your independence that need acknowledging.
Lucky Colour: Crimson
Daily SCORPIO Horoscope:
You are receiving a lot of attention from everyone. Soon you will notice your enemies among all. Be careful of your handling with these people as they are trying to provoke you and prove you a culprit. In case of too much resistance, just back off! Although you will find someone new whom you can confide in! ᅠᅠᅠ
Lucky Colour: Pink
Daily SAGITTARIUS Horoscope:
Be mindful of your place in your community and friend groups today, Sagittarius. You're quick to get riled up over these connections as the path-guiding sun merges with go-getter Mars. This stimulating union helps you take decisive action on looming issues around long-term goals while also illuminating hidden tensions in your social network. Thankfully, magnetic Venus moves forward into your sign, increasing your appeal and charm to others.
Lucky Colour: Saffron
Daily CAPRICORN Horoscope:
There is so much action around you that is eating your attention and time. Do not waste your time on trivial matters. Rather concentrate and then only you will find a gush of free-spirited energy. If you find that, you will find gold in your life. Do not shy away. Look carefully and act before itメs too late. The key to success for you is to prioritize.
Lucky Colour: Sky Blue
Daily AQUARIUS Horoscope:
It's all too easy to get frustrated over the big picture vision you hold today, Aquarius. The illuminating sun merges with self-concerned Mars, sparking any looming frustrations or delayed actions to be taken around achieving your dreams. Sit with your thoughts and examine what seems to be standing in your way mentally. Elsewhere, Venus moves forward into big-hearted Sagittarius, attracting new alliances and friends to your site in weeks to come.
Lucky Colour: Maroon
Daily PISCES Horoscope:
Today you are a changed person. You are a better listener, although you have been a good speaker always. This will let everyone effectively know that you are no longer so self-centered and you are willing to work for the good of others. A lady aged around 40 years will be of great support to you.
Lucky Colour: Turquoise
Stay tuned to The Live Mirror for more updates.
ALSO READ: Daily Horoscope 6th Oct 2021: Check Astrological Prediction For All Zodiac Signs