Daily Horoscope 8th Oct 2021: Check Astrological Prediction For All Zodiac Signs
Daily horoscope 8th October. Check out today's Horoscope for all the zodiac signs.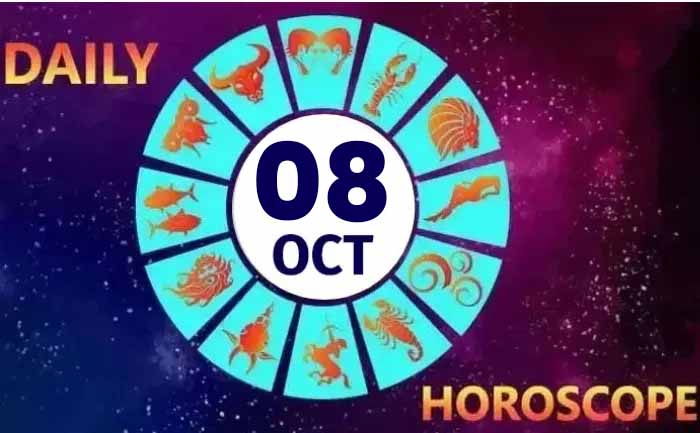 Daily Horoscope 8th October. 2021: IF TODAY IS YOUR  BIRTHDAY: Your lucky number is 9. Your lucky dates are 6, 9, 14, 15, 18, 24, 27. This birthday year introduces you to a time of clear vision and new understandings. Your life path begins to open almost magically in front of you as you finally start to understand what direction to go in. If this sense of progress has been a long time coming, know that the wait will soon prove to be worthwhile.
This article has brought you today's astrological predictions for all the sun signs like Gemini, Scorpio, Leo, Taurus, Cancer, and others. Check out the astrological prediction for all zodiac signs.
Horoscope for October 7th: Check today's astrological prediction
Daily ARIES Horoscope:
Send your attention towards your closest partnerships today, Aries. Something within you is eagerly seeking release and renewal on an emotional level, and Friday's Scorpio moon encourages you to engage with whatever's waiting to be unearthed. Later, Luna's opposition with change-bringer Uranus may highlight unexpected changes to your finances and productivity flow. Aim to keep things cosy, low-key, and focused on intimate interaction.
Lucky Colour: Pink
Daily TAURUS Horoscope:
This day is particularly favourable for you. You can start something new, finish a project which had been taking up a lot of your time or take up a task which you have been putting off. Fun and games are on the card for the evening. Connect with friends, old and new and enjoy. Shopping can be especially fun today.
Lucky Colour: Purple
Daily GEMINI Horoscope:
Things have been heating up in your world, Gemini. In order to deal with your excess nervous energy today, it's critical that you find an outlet by getting into your body, eating right, and exercising. On top of all that, the sharp-focused Scorpio moon encourages you to get productive within your craft. Luna's opposition with surprise-bringer Uranus can bring flashes of insight around self-defeating problems.
Lucky Colour: Bluish Green
Daily CANCER Horoscope:
You feel full of energy and are ready for some seriously hard work today. Your flow of positive energy will even influence others so that you will energize every one of your team to work better. Even at home, you will shoulder much more responsibilities than you normally do, pleasing those near to you. You just need to make sure that this trend continues and you do not burn yourself out.
Lucky Colour: Peach
Daily LEO Horoscope:
Let your inner lazy lion emerge today, Leo. You're hankering for a restful recharge under Friday's skies as the reflective Scorpio moon beckons you inward and away from the crowd. It's an ideal day to tend to the upkeep of your humble abode, to catch up on rest, or to reach out to family members and get nostalgic. The moon's jolting opposition with electric Uranus can bring flash in the pan insights around career matters.
Lucky Colour: Sea Green
Daily VIRGO Horoscope:
The day may start with some confusion. A person with a spiritual bent may come to your rescue. The person will guide you. You may follow his advice as they are given with a pure intention today. You may also be inclined to visit a holy place today. The second half of the day will pass smoothly. You may enjoy yourself with friends.
Lucky Colour: Violet
Daily LIBRA Horoscope:
Friday's skies find you powering through a productive mindset, Libra. The moon glides through deep-focused Scorpio, sending your attention towards the state of your finances and untapped inner resources. It's an ideal day to check in on your budgeting and get realistic about spending while also letting your forgotten talents reactivate. Luna's opposition with electric Uranus brings breakthrough conversations around intimacy that offer to heal.
Lucky Colour: Chocolate
Daily SCORPIO Horoscope:
Lady Luck has been smiling on your finances for the last few days and your spending has gone up accordingly. It is now high time to put a brake on the high spending. You need to curb your extravagances now. Something may happen in connection with your family or someone close to you which can create a vague sense of disquiet in you.
Lucky Colour: Metallic Blue
Daily SAGITTARIUS Horoscope:
Friday's cosmic landscape beckons you into a quiet world of your own, Sagittarius. The moon floats through solitary Scorpio, signalling a strong need to recharge, recuperate, and release. It's an ideal day to reconnect with your favorite nature spot, get lost in a good book, and turn your phone off. Luna's opposition with electric Uranus may highlight changes to be embraced on the work/life balance front.
Lucky Colour: Rosy Pink
Daily CAPRICORN Horoscope:
Cards show that you need to socialize more than ever today! You want to make a transition in your lifestyle and career by indulging in work requiring communication with others. Try to accomplish what you set out to do! You can maintain a sharp focus on whatever you want to do; just make sure you do not go overboard.
Lucky Colour: Crimson
Daily AQUARIUS Horoscope:
It's all too easy to get frustrated over the big picture vision you hold today, Aquarius. The illuminating sun merges with self-concerned Mars, sparking any looming frustrations or delayed actions to be taken around achieving your dreams. Sit with your thoughts and examine what seems to be standing in your way mentally. Elsewhere, Venus moves forward into big-hearted Sagittarius, attracting new alliances and friends to your site in weeks to come.
Lucky Colour: Rust
Daily PISCES Horoscope:
Opportunities come your way easily but do not be in a haste to grab them all. Weigh your options minutely, feel confident and then act accordingly. Also, share with your friends. This is a time when you will have to open many doors. However, surprises will not be pleasant always. Do not leave everything on destiny. Your actions will determine your destiny.
Lucky Colour: Purple
Stay tuned to The Live Mirror for more updates.
ALSO READ: Daily Horoscope 7th Oct 2021: Check Astrological Prediction For All Zodiac Signs