Daily Horoscope 8th Sept 2021: Check Astrological Prediction For All Zodiac Signs
Daily horoscope 8th September. Check out today's Horoscope for all the zodiac signs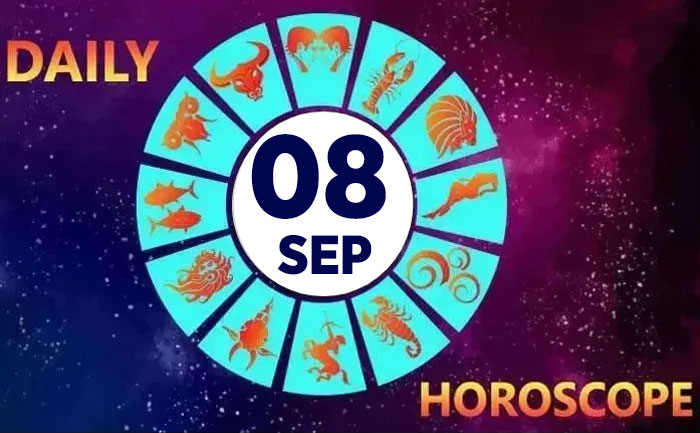 Daily Horoscope 8th September 2021: IF TODAY IS YOUR  BIRTHDAY: Your lucky number is 8.    a Virgo born on 8th September, You are a dependable, trustworthy and sharp individual. You pay attention even to the smallest of detail. Your lucky colours are  Brown and Grey and the lucky numbers for you are  50, 51, 41, 76, and 36.
This article has brought you today's astrological predictions for all the sun signs like Gemini, Scorpio, Leo, Taurus, Cancer, and others. Check out the astrological prediction for all zodiac signs.
Horoscope for September 8: Check today's astrological prediction
Daily ARIES Horoscope:
You love challenges and will accept them without thinking of the consequences. Maybe a little break from your regular routine will curb any impulsive decision that you may take today and regret later.  Your partner supports you in all your endeavours at this time. Something in green will attract good luck.
Daily TAURUS Horoscope:
There can be a social gathering at home which could have you meeting an unexpected guest who will be a useful contact in the long run. The day is filled with a mystery of sorts – though you might not be sure exactly what! This will be a good way to bond with your family members.  Wear something in White for luck
Daily GEMINI Horoscope:
You are a caring and compassionate individual, Taurus, a complete family person. Some of you could be burdened about your own studies or with the children's.  Couples will find that today that they feel much peace and are satisfied with the current state of their relationship. Pink is your lucky colour for today.
Daily CANCER Horoscope:
You are an excellent friend to have as you are very friendly and can really be empathetic. You can be really generous while helping others. Any task left incomplete bothers you as you are a very sincere worker. Your relationship with your partner is warm and you receive loving support in whatever you do. Wear lavender for luck.
Daily LEO Horoscope:
There could be headaches in the short term, and hassles with partners may make you imagine that the world is ganging up against you. But on the money front, there will be a boost. By evening things will fall into place and family and friends will help you out. Wearing the colour White is going to be lucky
Daily VIRGO Horoscope:
Since you represent the element Air, it is but natural that you need to be free to follow your whims and fancy.  Today you may get the urge to put everything behind and travel to new places.  Your kindness and sensitivity are at an all-time high, and your partner responds.  Green is your lucky colour for the day.
Daily LIBRA Horoscope:
Today you will reminiscent about some good times you had with your loved ones. You could also be anxious today about some awaited outcome or result. You have the tendency to hide your sensitive side and will end up bottling up your feelings.  You must learn to trust your friends. You will enjoy a warm and loving evening with your partner. Grey is your lucky colour
Daily SCORPIO Horoscope:
Today you will feel a positive vibe in the air, things will go smoothly. Give time to your family and you will end up being surprised when family members go out of the way to help you.  You should avoid getting into situations that make you uncomfortable, try to keep a positive attitude. The lucky colour is Blue or Green for luck.
Daily SAGITTARIUS Horoscope:
You are passionate and faithful with those whom you trust but can badly sting those who cross your path. Your friends know you will always have their back. Today, you may plan to possess some expensive things to add to your material comforts. You will feel very fulfilled by your relationship today.  The colour of the day is royal blue.
Daily CAPRICORN Horoscope:
You hate to be bound to some routine as you are intensely curious to learn more about the world.  You are aware of your financial responsibilities regarding your family.  Your confidence and optimism always stand you in good stead. A dark shade of purple is your lucky colour for today
Daily AQUARIUS Horoscope:
You can get quite pessimistic about situations not under your control today. Today, your health condition may be wanting some unwavering attention.  Today your heart will feel heavy today as someone dear will be moving to a distant place.  your lucky colour for today is Topaz.
Daily PISCES Horoscope:
Family responsibilities are on the agenda, give more space to children and younger relations.  Your ability to understand human nature will help you take charge when needed.  Being productive will take your mind off any tensions which are floating around you. Wear Lavender today for luck
ALSO READ: Daily Horoscope 2nd Sept 2021: Check Astrological Prediction For All Zodiac Signs