Daily Horoscope 11th Aug 2020: Check Astrological Prediction For All Zodiac Signs
Check out today's Horoscope for all the zodiac signs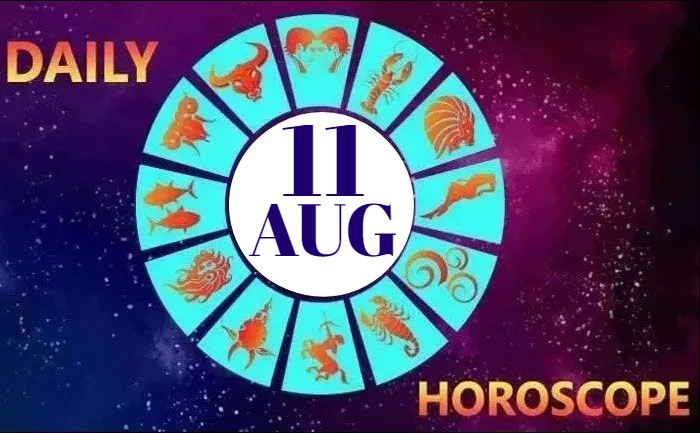 Horoscope Today, August 11, 2020: IF TODAY IS YOUR  BIRTHDAY: Your radical number is 2.  Being a Leo born on August 11th, you are quick to say exactly what you think and are not afraid of what others might think about you.  Your personality is dominated by optimism and a great sense of humor. Everybody loves you including the animals. Your lucky color is wheat. The lucky numbers for those born on 11th of August are – 59, 22, 46, 43, and 84.
In this article, we have brought you today's astrological predictions for all the sun signs like Gemini, Scorpio, Leo, Taurus, Cancer, and others. Check out the astrological prediction for all zodiac signs.
 HoroscopeToday, August 11, 2020: Check today's astrological prediction from all sun signs
Daily Aries Horoscope:
Today is a great day to forge new friendships. You also are relying on your feelings and intuitions rather than logic for decisions. You are also on a path to fame from today. Your romantic partner will be giving you a surprise today. Do not be afraid to dream big since you are persistent and you believe in hard work. Lucky colour is Green.
Daily Taurus Horoscope:
Today you need to ensure that sitting back is not an option for a great future. You need to try so that you can taste success. You can start with writing and that can be a good beginning to the day.  You will feel driven to improve your professional and social skills. Beware of false friends. Red is your lucky colour.
Daily GEMINI Horoscope:
Today is going to be a cheerful day. But the extra cash you have isn't meant for expenditure today. There would be times when people will want to make negative use of your good mood but you can turn it to your advantage. Your heightened physical charm attracts someone to you. White is for luck today.
 Daily CANCER Horoscope:
Today you need to ensure that sitting back is not an option for a great future. You need to try so that you can taste success. You can start with writing and that can be a good beginning to the day. Explore your varied interests and think about how you could merge your favourite hobby with your work. Pink is your colour.
Daily LEO Horoscope:
This is a positive day especially for people who are on the lookout for better opportunities on the professional front. You may come up with a great new idea today that will pave the way for your financial future. Academic achievements are particularly highlighted today. Your lucky colour for the day is white.
Daily VIRGO Horoscope:
Today you may think that non-socializing is the best thing that you can do. But on the other hand, you may want to propose your partner as well. Today you have a lot to say but you need to be very careful about what you say. Be on your best behaviour today.  Navy Blue is lucky.
Daily LIBRA Horoscope:
You are in no mood for a conflict today. So you take as many precautions possible to avoid one. Also, you are in a good mood and it will be contagious. Do not depend on others to complete your work. A person who makes you feel complete is all set to enter your life. Wear red for luck.
Daily SCORPIO Horoscope:
You are in a celebratory mood today and up for new beginnings. But be careful. Don't buy stuff because they look pretty but buy only because you need it. Getting into financial trouble will dampen the happy mood. A kindhearted person will enter your life and will bring joy. Avoid wearing anything in red today.
Daily SAGITTARIUS Horoscope:
You need a better bank balance, just so you could indulge in discovering new places and meeting new people. Being intelligent, you generally have your own ways and means to generate the required finance; but today you may be feeling helpless. Wear Yellow to attract positive cosmic energy today.  Today if you are unsure about your relationship you should consider taking the advice of a close friend.
Daily CAPRICORN Horoscope:
Today isn't the best day of your life as you will experience uncontrollability. You need to calm down and slow down a bit and focus on one commitment at a time. You need to stand aside from the flow for some time. Spend time with your soulmate. Pink is your lucky colour.
Daily AQUARIUS Horoscope:
Today you and your life should seem sorted. Your friends and you are on the same page. You are in a mood to make up for the follies you have made before. Love is in the air for you today. The chances of meeting a long-separated partner are high. Wearing Green will bring you luck today.
Daily PISCES Horoscope:
Focusing on your work and other responsibilities may not be your strong points today. You want to be free and unattached while you scope out the field. Take these times to go out with friends and just enjoy being social. Wearing the colour sea green will prove to be lucky for you.
Also Read: Leo Love Horoscope 2020: Personality, Traits, Compatibility & Celebs Born Under This