Daily Horoscope June 4, 2019: Check Today's Prediction For Sagittarius, Capricorn & Pisces
Today's Horoscope for zodiac sign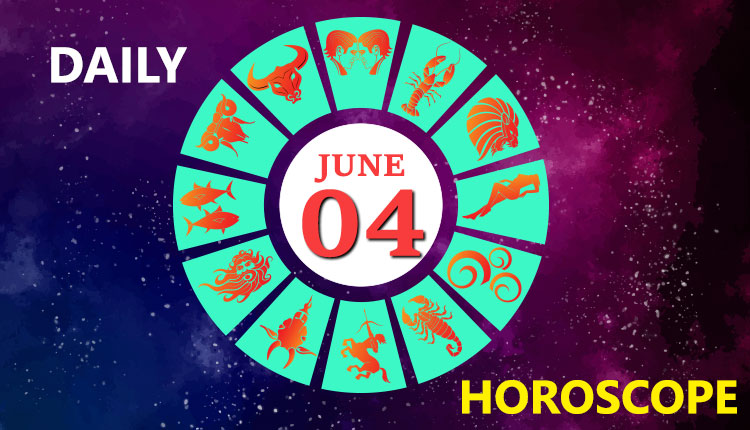 Horoscope Today, June 4, 2019: IF TODAY IS YOUR BIRTHDAY:  Then your lucky number is  4 and lucky days are Saturday and Sunday. Wear Blue Sapphire for luck and career best for you are in the fields of electronics and management. Important years for you are 13, 17, 22, 26, 31, 40.
Here's your daily horoscope as per your sun sign:
Daily Horoscope ARIES
If you have been planning on investing in a new venture or maybe start a new business now is the right time. All your hard work will be paid off today. If you are engaged then today planning will go relatively smoothly and any disagreements that crop up will be worked out easily.
Daily Horoscope TAURUS
Today may be one of those days when you feel low on confidence. Try to be a little practical when it comes to your goals and work your way up slow and steady. Today be aware of the possibility of arguments at the workplace. Try to tread lightly today but do not let anyone bully you.
Daily Horoscope GEMINI
Gemini, peace of mind may elude some of you as problems begin to mount one after the other. Beware of unnecessary squabbles with anyone today, as there is an indication that tensions may abound. Intense competition may make you somewhat edgy. Concentrate on your work.
Daily Horoscope CANCER
You will be in a mood to put pending plans into action and have little tolerance for procrastination and will look only for result-oriented solutions. Watch that temper of yours today! You are prone to flying off the handle at work today, which won`t do you any favours in the office.
Daily Horoscope LEO
You may have an argument with a person who is close. Try your best to head off this confrontation as you may say something you will regret later.  Just a word of caution, do not lose your temper even if you need to confront with an uncomfortable situation at home or workplace, let it pass and the harmony will sustain.
Daily Horoscope VIRGO
You may decide to spend some much needed time to yourself and explore the far corners of your own and personality in order to bring in the necessary changes.  Try to avoid getting involved in any unnecessary arguments with those close to you. Choose your words and your battles wisely.
Daily Horoscope LIBRA
Try to refrain from overthinking about a particular situation which may be a source of worry for you. You may have a frivolous argument with someone. This is certainly not advisable for you. Try your very best to head off this confrontation as you may very well say something you will regret later.
Daily Horoscope SCORPIO
Finish all your responsibilities in hand in order to avoid any problem which may crop up unexpectedly. Remain focused and do not let any other distraction disrupt your productivity. You will feel exceedingly restless and will find it difficult to focus on your work. It is best that you remain low key until you are out of this particular mood.
Daily Horoscope SAGITTARIUS
This is likely a day when you would be invited on a trip across the ocean and it would result in a memory-generating journey for all of you. Some small arguments are indicated with those who work for you, but you must show restraint and maintain your professional demeanor. These small matters will work themselves out over time.
Daily Horoscope CAPRICORN
Fairy tale romances sound good but if they sweep of you off your feet, you will no longer have a solid grip on the ground anymore. These are matters of the heart and should be dealt with a lot of tact and patience. All that hard work you had put in for your company is finally receiving due recognition.
Daily Horoscope AQUARIUS
Aquarius, having a wonderful time with friends and family have always made you happy but you seldom find the time to indulge in them. But now you will be able to find the time and the resources as well for it. Work progresses smoothly people in positions of authority will turn favorable and your pending work will get completed quickly.
Daily Horoscope PISCES
It has been numerous days now, since you have devoted any time to yourself and your family at home. Today you will not only make up for all the times that you have neglected them but earn points by getting gifts for them. You find yourself in a position of authority at work. This position is well deserved by you.
Also Read: Daily Horoscope June 1, 2019: Check Today's Prediction For Sagittarius, Capricorn & Pisces