Daily Horoscope June 3, 2019: Check Today's Prediction For Sagittarius, Capricorn & Pisces
Today's Horoscope for zodiac sign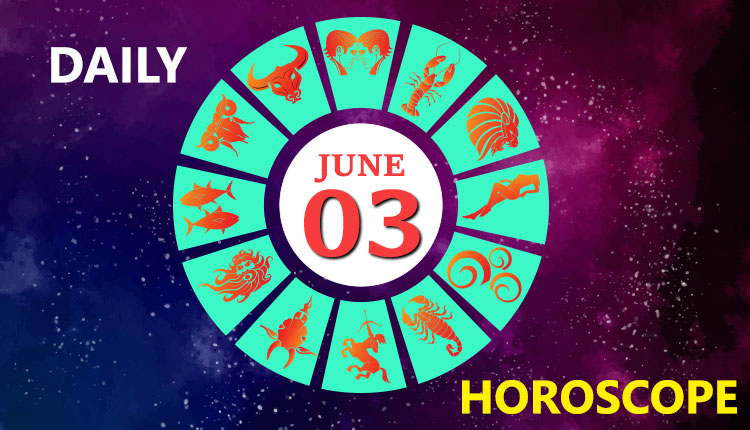 Horoscope Today, June 3, 2019: IF TODAY IS YOUR BIRTHDAY:  Then your lucky number is  3 that is ruled by Jupiter. You are a charming person who lives in the present. Your lucky gemstones are Amethyst and Sapphire. Lucky dates are 3, 6, 9, 12. Best career option for you will be in the field of tourism, banking, or real estate.
Here's your daily horoscope as per your sun sign:
Daily Horoscope ARIES
Professionals can look forward to a good day ahead, you will be the recipient of a lot of respect and recognition for the job executed with perfection. This will be a good opportunity for you to get to know your co-workers a bit better, as well as your bosses. If you are single you may stumble upon romance in the unlikeliest of places.
Daily Horoscope TAURUS
Today is a time for new beginnings, especially on the professional front. Today you will feel that someone is guiding you in the right direction. It may be an influential figure in your life whom you rely on for direction. Today is a day when you may meet someone who intrigues you.
Daily Horoscope GEMINI
You may be a little distracted losing focus on important things which may be of high importance. It can be a work-related deadline or anything important. Today is a day to seek help if you are in a difficult situation. Issues discussed openly today are likely to be resolved smoothly. If you are single, this is the day to hit the town and get noticed.
Daily Horoscope CANCER
You may be overwhelmed by the feeling to make a name for yourself in the world. Cancer, focus on your goals and everything will happen as planned. Today you will be inclined to take the professional services of a career advisor. There`s a spring in your step and you may find yourself attracting someone without even knowing it.
Daily Horoscope LEO
Everything will be in sync with your harmonious thought process today. Mental peace will be attained as you indulge yourself in some social causes. You will find that someone outside of your organization gives you some advice that will be helpful for business. But your love life will take time to take off.
Daily Horoscope VIRGO
You may be feeling confident to take on the world so use these positive times according to your advantage. Today you will feel a bit confused on the professional front and will seek the guidance of a professional. Today you may find your partner surprises you with small, thoughtful expressions of their love.
Daily Horoscope LIBRA
This is a good day to put your emotional focus directly on your relationships, use this day to strengthen your relationships. Projects that have been delayed for quite some time now will pick up speed. You may feel confused with regards to marriage today as you are under considerable parental pressure.
Daily Horoscope SCORPIO
You may be planning to undertake a new task but you may feel distracted and find it difficult to focus on what you have planned. If you have been wondering what decision to make related to a work problem, take the advice of your spouse today. You need to demonstrate your commitment and loyalty to your partner.
Daily Horoscope SAGITTARIUS
Problems are never-ending and they will always be a part of your life; take them as lessons meant for self-improvement. Today you should undertake some serious efforts to clear up any confusion you are having about the direction your career is heading in. If discussions regarding marriage are on then they will face a hurdle.
Daily Horoscope CAPRICORN
It seems that everyone is a bit on edge today, so be careful with your words in order to avoid confrontation. You may find your mood disrupted by small arguments. This could be between you and your family or someone at work Today you are likely to meet a professional who could make a big difference in your life.
Daily Horoscope AQUARIUS
Today you may find your diplomatic skills being tested to the hilt. However, you are more than equipped to deal with the situation if you play to your strengths. If engagement or marriage has been pending for you, today is a day when the finalization of the arrangement may be made.
Daily Horoscope PISCES
Today just explore your options, talk to a loved one and be open about your problems as it may turn out to be beneficial for you. You may find yourself getting into an unnecessary argument with the manager in your company, a colleague or even with a friend.
Also Read: Daily Horoscope June 1, 2019: Check Today's Prediction For Sagittarius, Capricorn & Pisces