Daily Horoscope May 11, 2019: Check Today's Prediction For Libra, Capricorn & Virgo
Today's Horoscope for zodiac sign Libra, Capricorn, Aries, Leo, Cancer and others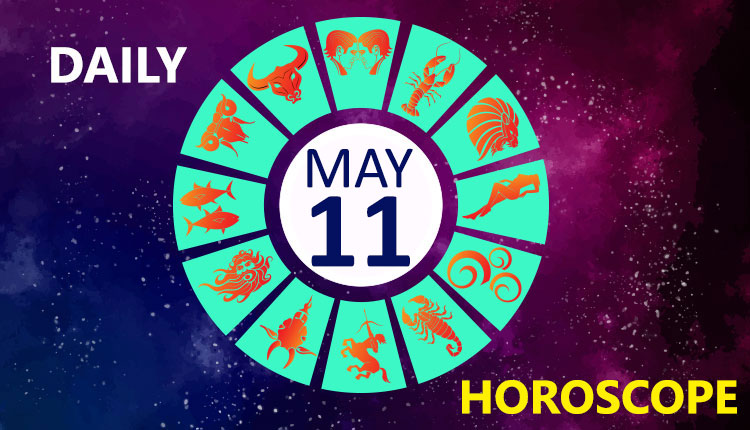 Horoscope Today, May 11, 2019: IF TODAY IS YOUR BIRTHDAY:   Your Lucky number is 2 ruled by Moon. You are a kind-hearted and emotional person. A shy and sensitive person who loves to mother family and friends. Lucky colours for you are white, green and cream. Lucky days are Monday and Friday. The lucky gemstone is a pearl and careers good for you will be teaching, computers, acting.
Here's your daily horoscope as per your sun sign:
Aries, your mantra for success lies in foresight as Moon remains in Cancer.  Moving cautiously may seem time-consuming but it will eliminate the possibility of errors.  You're feeling strong, energetic, and likely to be inspired to get some real work done. Red is your lucky color for the day.
Daily Horoscope TAURUS
As Moon is transiting into Cancer today, a general feeling of peace will prevail on the personal front today.  On the work front, now is the right time for any kind for investment or to start a new venture. You may also experience sudden windfalls through some inheritance. Silver is your luck magnet for the day.
Daily Horoscope GEMINI
As Moon makes its presence felt in Cancer, you may be feeling moody and grumpy, dear Gemini.  Show restraint in your comments and maintain your focus on the more important things in life. Try to get involved with activities that may help you lighten up your mood and relax a little.  Wear burgundy red for luck.
Daily Horoscope CANCER
As Moon transits in Cancer you will generally be in a cheerful and happy mood.  Why not head out somewhere with a friend and see how things can work out for you?  Today you will find that you are developing a regular correspondence with a new romantic interest who may actually be located far away from you. White is your lucky color for the day.
Daily Horoscope LEO
A sense of harmony and balance may prevail due to the presence of Moon in Cancer.  You may feel like spending a lot of time with those who are dear to you, so take advantage of this wonderful time. A person of your dreams may walk into your life at work. Wear the color mauve for good luck and positive energy.
Daily Horoscope VIRGO
As Moon remains in Cancer you could be making waves, especially on the professional front. This will keep you in high spirits but remember with more power comes added responsibilities.  Today you will find yourself constantly engaged in conversation with one person or another. Violet is your lucky color for the day.
Daily Horoscope LIBRA
As the Moon moves into Cancer, this time today is regarded to be very auspicious to start something new.   A great day for a family get together or spending time with your loved one. Today you should look very closely and honestly at your relationship.  Your lucky color for today is Indigo.
Daily Horoscope SCORPIO
As Moon makes its presence felt in Cancer, you are likely to be drawn towards things that are practical and rational. Others will also appreciate the new you. This may be the beginning of a new chapter in your life where you realize your dreams.  Blue is your lucky color for the day.
Daily Horoscope SAGITTARIUS
Today uou will finally be able to witness harmony apart from the chaos from the past few days. Thank the positive cosmic vibrations of Moon in Cancer. Today you are able to reconnect with your partner in ways you haven`t been able to recently. Black is your lucky color for today.
Daily Horoscope CAPRICORN
As Moon makes its presence felt in Cancer and it turns out that this could be a day of self-discovery for you.  You will be in a relaxed state of mind. Interesting hobbies that you mutually share with your beloved will help you enjoy his or her company today. Wear something in grey for good luck.
Daily Horoscope AQUARIUS
Aquarius, as Moon enters Cancer your mental energy may be at its peak. You seem to have the golden touch now which allows you to succeed in every sphere. A new sense of wonder may be imbibed into your ongoing romance today, so be ready for some refreshing changes. Red is your lucky color for the day.
Daily Horoscope PISCES
As Moon makes its presence in Cancer some of you can expect your anxiety levels to remain a little high.  This may be a result of having too much on your hands or just mere feelings of insecurity.  There are indications that you may begin a romantic relationship as an interesting person catches your eye. Wearing anything purple will prove lucky for you.
Also Read: Daily Horoscope May 10, 2019: Check Astrology Prediction For Libra, Capricorn & Virgo