Daily Horoscope May 9, 2019: Check Astrology Prediction For Libra, Capricorn & Virgo
Today's Horoscope for zodiac sign Libra, Capricorn, Aries, Leo, Cancer and others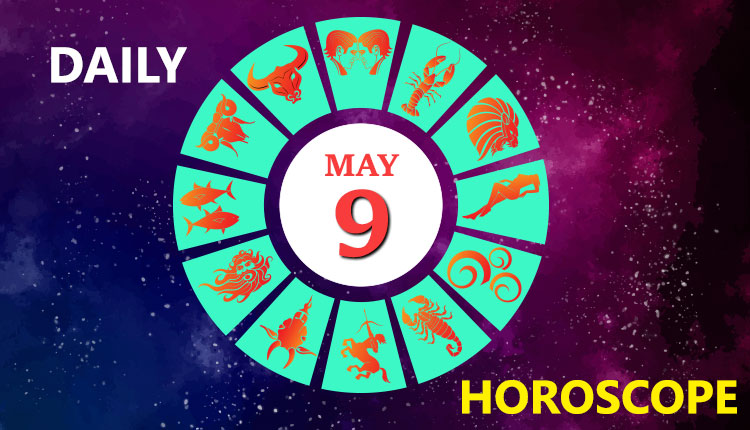 Horoscope Today, May 9, 2019: IF TODAY IS YOUR BIRTHDAY:  You are a brave person who does not fear to take risk. You are a trustworthy person who goes out of the way to help others. Your lucky number is 9 and lucky colours are Red and Pink. Days lucky for you are Friday, Tuesday and Thursday. Lucky gemstones are Ruby and Red Coral and career best for you will be garments, medical and industry.
Here's your daily horoscope as per your sun sign here:
Daily Horoscope ARIES (Mar 21 – Apr 20)
Aries, the presence of the Moon in Gemini creates the right condition for you to finish off important tasks.  Make sure you take all the steps necessary for the removal of hurdles from your path and this will be a real blessing for you.  You may encounter a friend from the past. Orange is your lucky color for the day.
Daily Horoscope TAURUS (Apr 21 – May 21)
As Moon enters Gemini today be a little cautious about your finances and take care of your health to prevent any unnecessary expenses.  You may get a windfall of some sort, maybe a check in the mail or a raise or promotion at work. Grey would be your lucky color for the day.
Daily Horoscope GEMINI (May 22 – June 21)
As Moon moves in Gemini some of you may be filled with doubts as this transit is likely to affect your thought process.  Problems that you face today can be worked out by discussing them with someone you trust. Wearing green will bring you good luck.
Daily Horoscope CANCER (June 22 – July 23)
With the full moon in Gemini, your generous side is going to overshadow everything. You will probably want to be as generous and kind as you can to your loved ones. You will find that all the nice things you do for others today will pay you back in more than one way in times to come. Lucky color for you today is light green.
Daily Horoscope LEO (July 24 – Aug 23)
As Moon has moved into Gemini, today life will certainly look up during this positive transit.  Your loved ones will be more than willing to co-operate and resolve the issues. If possible, spend the evening surrounded by loved ones. Wear White for good luck
Daily Horoscope VIRGO (Aug 24 – Sept 23)
As Moon makes its presence felt in Gemini today you may decide to spend some much needed time to yourself.  There are no half measures today, Virgo. This could make for an intense day.  Spend the evening with loved ones.  Wearing red will bring you good luck and positive vibes.
Daily Horoscope LIBRA (Sept 24 – Oct 23)
As Moon moves in Gemini you could be running high on imagination and intuition. Try to refrain from overthinking about a particular situation. If you have no significant other, Libra, all indications are that this will soon change. If you're in a committed relationship, you can expect to renew your bond. Red will be your lucky color for the day.
Daily Horoscope SCORPIO (Oct 24 – Nov 22)
As Moon stays in Gemini, you may find your social and professional standing boosted today through a contact. Go out with a positive attitude and put in those extra hours to profit from an auspicious position of the moon. Wear dark red to keep negative energies at bay.
Daily Horoscope SAGITTARIUS (Nov 23 – Dec 22)
Anticipate a number of interruptions close to home today as Moon makes its presence felt in Gemini.  Figure out what you want and your top goals so that you can work accordingly.  Squeeze in some time for exercise. Wear something in Brown to attract good luck today.
Daily Horoscope CAPRICORN (Dec 23 – Jan 20)
As Moon transits in Gemini, you will forge some new alliances that will bring you benefit in the long run. You will make contact with some important people today, predict Astroyogi astrologers.  Someone influential may be able to help you advance in your career.  Wearing something in Indigo will attract good luck.
Daily Horoscope AQUARIUS (Jan 21 – Feb 19)
As Moon is positioned in Gemini, you may be forced to reset your priorities. You may be involved in too many things at the same time. Prioritize your duties so that no major responsibilities go undone. Try to keep juggling them throughout the day and things will settle down soon, advice  Wearing turquoise will help you.
Daily Horoscope PISCES (Feb 20 – Mar 20)
A lucky day lies ahead of you, dear Pisces due to the presence of Moon in Gemini. On the personal front, if you have been experiencing a strained relationship with your family, it will be settled today. These times of mental reflections have a positive impact on the future. Red is your lucky color for today.