Daily Horoscope May 14, 2019: Check Today's Prediction For Sagittarius, Capricorn & Pisces
Today's Horoscope for zodiac sign Sagittarius, Capricorn, Pisces and others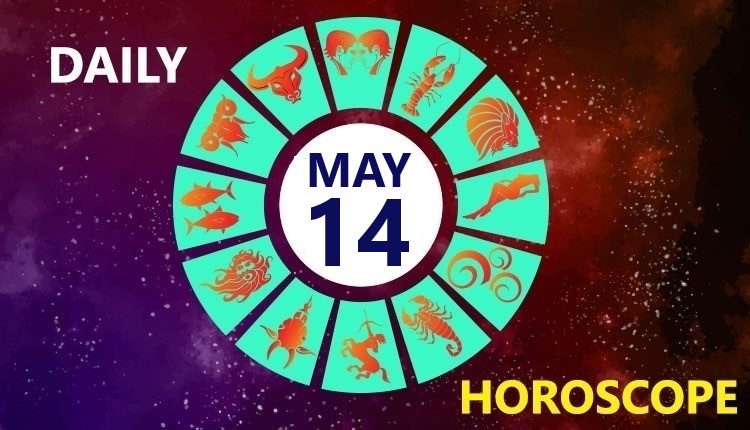 Horoscope Today, May 14, 2019: IF TODAY IS YOUR BIRTHDAY:    Then your lucky number is 7, you are a responsible and hardworking person who always plans for the future. As per number 7 you will face many ups and downs in your life but come out with flying colours. Lucky colours for you are Black, white and violet. Lucky days are Thursday and Friday. The world of glamour is awaiting you.
Here's your daily horoscope as per your sun sign:
Daily Horoscope ARIES
All that glitters is not gold. Any task that may seem exciting may not be as exciting. So better finish all the tasks at hand one by one. That will help you with your anxiety issues. You will also get some significant time to spend with your friends. The lucky colour today is caramel and the lucky number is 3.
Daily Horoscope TAURUS
Today is a rewarding and enjoyable day. Be it for your romance or work-related stuff. It will also be a relaxing day for you. While you feel that everything will go your way, some things may not turn up exactly the way you want.  The lucky colour today is crimson and the lucky number is 6.
Daily Horoscope GEMINI
Today is a grateful day. Be thankful for everything around you. This will determine your success rates. You can also cut some slack in your workplace. That relaxation will aid you in performing better in the future. The lucky colour today is blue and the lucky number is 2.
Daily Horoscope CANCER
Your sarcasm levels are as high as your creativity levels. That just implies you can easily get better of someone questioning you with your sly sense of humour. You are also going to be the best in your job today. The lucky colour is red and the lucky number is 5
Daily Horoscope LEO
You are as brave as a lion and in a very cheerful mood. Your levels of excellence are determined by the cheeriness in your life. Also, when you may be chilling out with your friends, keep your eyes open because you may meet someone who can change your career path for the better. the lucky number today is 9 and the lucky colour is brown.
Daily Horoscope VIRGO
You have a to-do list a mile long today. Stop right now and take a deep breath and jot down the most important things first. You may spend a lot of your day running errands than doing things related to your relaxation. The lucky colour is grey and the lucky number is 12.
Daily Horoscope LIBRA
Balance your budget. You may feel inspired to pay down your mortgage or college loans faster or invest your money more wisely to help secure your future. Some help from relatives may follow too. The lucky colour today is silver and the lucky number is 8.
Daily Horoscope SCORPIO
The day is very jovial for you. people may question your happiness because you are always very serious. If you are meeting someone nice, let your happy nature kick in for a banter. The lucky colour today is peach and the lucky number is 7.
Daily Horoscope SAGITTARIUS
Slowing down will be the key to your productivity. Your evening may be more laid-back as you will find breathing space to relax with your loved ones than at work today. Whenever you feel your inner energy whipping around like an internal hurricane, stop and spend two full minutes focusing on your breath. The lucky colour today is sea green and the lucky number is 1.
Daily Horoscope CAPRICORN
There are indications that you have hidden talents. If they come out today, no one will be more shocked than you! This could take your career in an entirely new direction. Widening social network and maintaining healthy relations with them all will benefit you in numerous ways. The lucky colour today is pink and the lucky number is 4.
Daily Horoscope AQUARIUS
A perfect blend of commitment and competency, you will zap people by your persona. But, it's likely that you're being held back by certain traumatic past events. mustering the courage to do this difficult, emotional housecleaning is more than half the battle. The lucky colour today is yellow and the lucky number is 1.
Daily Horoscope PISCES
Your confidence and energy are high. You're unstoppable today. Your finances look good. So you can indulge yourself to some self-pampering. The lucky colour today is golden and the lucky number is 11.