Daily Horoscope May 18, 2019: Check Today's Prediction For Sagittarius, Capricorn & Pisces
Today's Horoscope for zodiac sign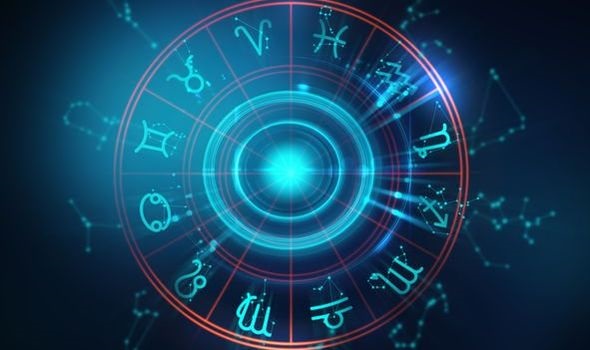 Horoscope Today, May 18, 2019: IF TODAY IS YOUR BIRTHDAY:  Your lucky number is 9 and lucky colours for you are red and pink. You are a fearless person and does not mind taking risk. Lucky days for you as per your date are Tuesday, Thursday and Friday. Wear Ruby or Coral and best career options for number 9 are fashion designer or medicals. 
Here's your daily horoscope as per your sun sign:
Daily Horoscope ARIES
A family member or close friend will bring you some moments of happiness and will make you proud with the Moon in Scorpio.  It is a day when you will go all out to please your spouse. Employers may find themselves having problems with their employees today.Wearing a dark shade of Red will prove lucky for you today.
Daily Horoscope TAURUS
A sense of balance and harmony may prevail in your life today as Moon remains in Scorpio, dear Taurus. Today a reunion is in store for you on the romantic front. You make considerable monetary gains and earn an enviable professional reputation today. Olive green is your lucky color for the day.
Daily Horoscope GEMINI
As Moon enters Scorpio, you may feel emotionally upset and a little imbalanced.  All you need to is maintain your focus. Your gains will be delayed due to unforeseen circumstances. If you want to receive love from your partner, you may have to give the same to him or her first. Crimson Red is your lucky color for today.
  Daily Horoscope CANCER
As Moon transits into Scorpio you may be in a cheerful mood and your spirits may remain high. This day may bring you some unexpected rewards, especially if you are in business  Wearing something in golden color. You`ll feel like some distance has grown between your partner and you.
Daily Horoscope LEO
As Moon is present in Scorpio, believe in yourself and your abilities, you will be able to meet your targets with ease.  This day will be full of passion as your sensual desires are heightened at this time Wearing a shade of Blue will prove to be lucky for you today. Long term investments would be the best bet for you.
Daily Horoscope VIRGO
As Moon moves in Scorpio, some of you may feel a bit agitated today. Avoid any kind of confrontation at home or office.  Wear peach to attract luck. Today is a day to tell someone you admire how you really feel. Aspects associated with overseas ventures are positive at this time.
Daily Horoscope LIBRA
As Moon is present in Scorpio, your search for harmony may prompt conflict between personal and professional life today.  You should just let this day pass by.  Though you may think you are ready for a life-long commitment to one person you should introspect honestly today. You may be spending heavily today
Daily Horoscope SCORPIO
Petty fights and altercations should be avoided because the time is not favorable today, as seen by the presence of Moon in Scorpio.  The color green will be an advantage.  A new relationship is highly indicated at this time. Property is a much better option for you in terms of investment.
Daily Horoscope SAGITTARIUS
As Moon moves into Libra, today you may be hitting the road for that much-anticipated trip, probably for work. Wear your lucky color Orange to attract good luck.  Be adventurous today in the world of romance and you will see positive results! International trading and businesses related to the international market are highlighted today.
Daily Horoscope CAPRICORN
A challenging day lies ahead of you as the Moon transits in Scorpio, you may suffer from some health problems.   At work, do not let your personal problems overwhelm you. Wear something in White. You are likely to meet the person of your dreams today. Your extravagant habits need to be curbed, as monetary gains are low.
Daily Horoscope AQUARIUS
Aquarius, it is likely that you maybe in a mood to give a fresh impetus to different aspects of your life as Moon makes its presence felt in Scorpio.  Your lucky color for the day is sapphire blue. Today you may find your partner surprising you with small, thoughtful expressions. Today will bring gains for creative types.
Daily Horoscope PISCES
A long-standing legal battle, which may have been the source of a lot of worry and anxiety for you, will finally be concluded in your favour.  Wearing a dark shade of Red will prove lucky for you today. This is a day to indulge in the love of your partner. Consider opening up a business that you run out of your home.
Also Read: Best 2019 Summer Accessories based on your Zodiac Sign