Daily Horoscope May 3, 2019: Check Astrology Prediction for Libra, Scorpio & Pisces
Today's Horoscope for zodiac sign Libra, Capricorn, Aries, Leo, Cancer and others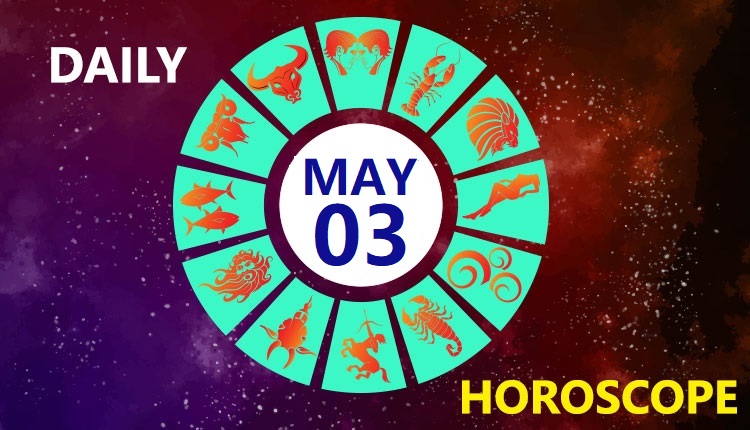 Horoscope Today, May 3, 2019: IF TODAY IS YOUR BIRTHDAY:  Your lucky number is 3. Lucky days are Thursday and Friday. Lucky colours are Violet, Blue, and Purple. Career: Broker, Banker, Tourism.
Here's your daily horoscope as per your sun sign here:
Daily Horoscope ARIES (Mar 21 – Apr 20)
A wonderful day, you may experience that your emotions may be stable and you may find that you have a very expansive sense of well-being. The transit of the moon in Aries is making you strong and confident. Begin to make plans for your next getaway.  Wear something in brown for good luck.
Daily Horoscope TAURUS (Apr 21 – May 21)
As Moon is in Aries today, you will find yourself being indecisive just about everything. As a new relationship unfolds you will even be skeptical about your relationship.  It's frustrating when work gets in the way of romance and social activities. Bright Blue is the lucky color of the day.
Daily Horoscope GEMINI (May 22 – June 21)
With Moon present in Aries, you may feel like you are exceptionally busy.  Responsibilities are likely to increase on the personal front, Gemini. This is a period of change and you may feel a bit confused.  Gemini. There is room for improvement in the way you organize your life. Wear white for luck.
Daily Horoscope CANCER (June 22 – July 23)
As Moon is in Aries, for those of you who have been away from your family will spend some good time with them  Take time off to pay attention to your family. You deserve some quality time. Your family and friends will reciprocate and you will feel very happy so participate and communicate openly.  Wear Blue for luck.
Daily Horoscope LEO (July 24 – Aug 23)
Moon present in Aries will bless you with the skills to achieve the impossible today. Your intelligence and common sense, as well as effective communication, will take you far towards reaching your goals.  You can expect to receive some good financial news today, Wearing grey brings you good luck.
Daily Horoscope VIRGO (Aug 24 – Sept 23)
As Moon enters Aries, because of your fussy nature you tend to become quite skeptical of others and this may be the cause for some stress in your life. The day may begin with some frustrations, but it will end with a feeling of great satisfaction.  Wear something in green for good luck.
Daily Horoscope LIBRA (Sept 24 – Oct 23)
Today you feel a tug of war between desires and obligations, Libra.  An array of mixed feelings due to the effect of the Moon moving into Aries.Work hard and then indulge your need to play.  Try to avoid unnecessary expenses and spend only if necessary. Wear Turquoise to bring luck.
Daily Horoscope SCORPIO (Oct 24 – Nov 22)
A peaceful and tranquil day is in store for you, dear Scorpio. Take time to put off that project or deadline for now. Just relax your mind and try to leave your worries behind you and learn from mistakes. Pay attention to your finances today. Wearing green will bring you luck and positive energy.
Daily Horoscope SAGITTARIUS (Nov 23 – Dec 22)
As Moon enters Aries today, you may find a renewed thrust of energy engulfing you, Today you're bursting at the seams with energy and enthusiasm. You will easily be the social butterfly of the evening.  Wearing white is recommended today.
Daily Horoscope CAPRICORN (Dec 23 – Jan 20)
As Moon in Aries, it is the need for spiritual growth that dominates your thoughts. You may feel a strong need to know where you are headed in life. You have strong opinions on everything from religion to politics. You risk offending people if you expound on them. Wearing white will boost your confidence
Daily Horoscope AQUARIUS (Jan 21 – Feb 19)
A good day lies ahead of you, dear Aquarius. Relationships will be on the top of your priorities. Enjoy the bonding and warmth of your loved ones on this wonderful day of love with Moon placed in Aries. Focus on strengthening your relationship and sort out any kind of differences. Wear silver for luck.
Daily Horoscope PISCES (Feb 20 – Mar 20)
As Moon positions itself in Aries, some conflicts could crop up in the morning on the personal front. As the day progresses you will back to your happy mood as always. Build up your social and diplomatic skills. Rose Pink will prove lucky today.