Gujarat: Three Dalits beaten for objecting to casteist slur in Una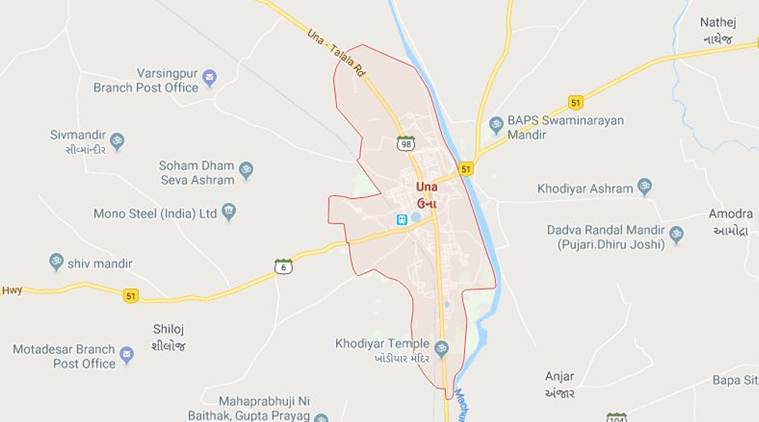 On November 8, at Nandrakh village near Una town in Gir-Somnath district, three Dalits were thrashed allegedly by four men for objecting to their casteist remarks. On Saturday police said that all the four accused had been arrested a day ago and produced in court on Saturday.
As per police reports, Manu Bhau Solanki, 27, alias Mukesh lodged a complaint with the Una police station, alleging that he and his relative, Bharat Solanki, were returning to their village when the four men, allegedly inebriated, started abusing them for being Dalits and made casteist remarks.
When Solankin protested, the four accused allegedly hit them with sticks and knife. When Ugabhai Solanki rushed to the spot to save Mukesh and Bharat, he was beaten up. Mukesh also alleged that the stick which the attackers were carrying 'looked like police lathi'. Mukesh sustained severe injuries in the attack
Mukesh even alleged that when they were being taken to a hospital, the accused tried to stop the ambulance by blocking the road.
Deputy SP Ghanshyam Bambhaniya, who is probing the case, said that the four accused involved in the incident are identified as Kishore Gohil, Mahendra Gohil, Anirudh Gohil and Ajit Gohil. He further added that the accused have been sent to judicial custody.
Also read: Maharashtra: Man kills girl's father for refusing marriage proposal