Bigg Boss 13: Dalljiet Kaur slams Shefali Jariwala for criticizing Devoleena's clothes
Why do we still compare a woman's character with her attire; asks Dalljiet Kaur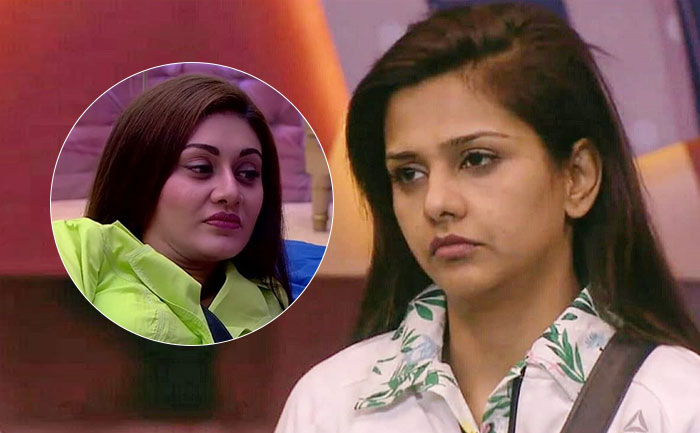 As we all know, the contestants in Bigg Boss 13 are known for making inappropriate remarks towards each other in the house. On Sunday's episode of BB13, Shefali Jariwala made a remark on Devoleena's bahu-bani-babe image and criticized her by adding that one does not simply become a babe by wearing short clothes.
Ex-contestant, Dalljiet Kaur who was the first one to get eliminated from the Bigg Boss house, reacted to Jariwala's statement. In an interview with IWM Buzz, she said, "I can't understand why we still compare a woman's character with her attire. Can't a good mother wear a bikini? The only thing that counts is you should be able to carry off whatever you wear with confidence. And yes, it should suit your body type."
"It is good to see other TV bahus also, showing their glamorous side setting the stage for sanskaari women looking desirable on screen," she added.
Bigg Boss 7 winner, Gauhar Khan also tweeted in support:
I think devoleena is looking v cool from day 1 ! She has every right to dress up the way she desires , whether she played a bahu or not !! I wish women could actually support each other , n not bring each other down at every given opportunity! #Shefali ??‍♀️

— Gauahar Khan (@GAUAHAR_KHAN) November 11, 2019
Shefali and Devoleena have been in a verbal spat ever since Devoleena commented on Jariwala's captainship. That's when things got ugly between the two which led to Jariwala commenting on Devoleena's clothes. Although Devoleena did not pay attention to her unattractive remarks, Twitter got all infuriated as a woman was seen making derogatory comments on another woman.
What have you to say about it?
ALSO READ:  I Am A Part Of Bigg Boss Not Because Of My Aggression: Vishal Aditya Singh