Google Stadia 12-game launch lineup leaves much to be desired
The 12 game titles being offered with Google Stadia's launch line up aren't particularly exciting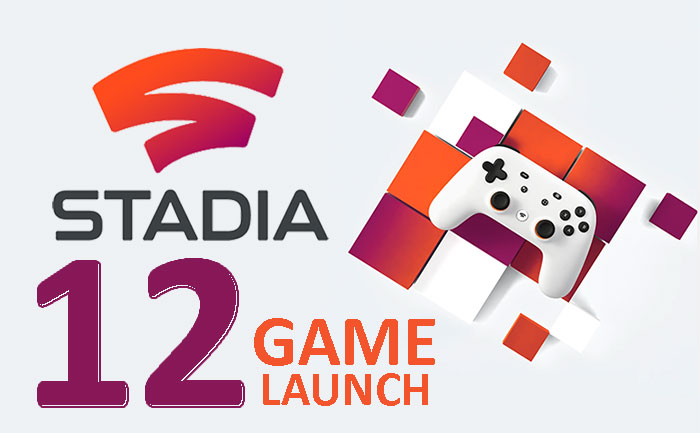 Google Stadia is being promoted as the future of gaming. If Stadia's game launch line up is something to go on though, that future may be surprisingly bleak. The 12 game titles being offered with Google Stadia's launch line up aren't particularly exciting. The worse part is that some of these have been around for a year or more. So, users aren't being offered much of novelty when it comes to what is being offered.
Below you can find a complete list of the games that will be available on Google Stadia on its launch:
Assassin's Creed Odyssey
Destiny 2: The Collection
GYLT
Just Dance 2020
Kine
Mortal Kombat 11
Red Dead Redemption 2
Thumper
Tomb Raider: Definitive Edition
Rise of the Tomb Raider
Shadow of the Tomb Raider: Definitive Edition
Samurai Shodown
This list does not inspire much confidence as only a few of these games actually need the most exciting avenues of Stadia's advertising. Google Stadia was touted as the device to play the latest games at 4K resolution, 60 fps, and ultra settings. However, half the games on the list do not require the heavy-duty upgrades being provided by Stadia.
Red Dead Redemption 2 may be the only positive addition in the line up due to its lengthy list of requirements for optimal performance.
Additional titles announced by Google Stadia
Gamers need not despair though as Google Stadia will be announcing more additions to its titles in the coming months. In addition, it has already announced a few titles that will come up in 2019. This includes games like
Attack on Titan 2: Final Battle
Borderlands 3
Darksiders: Genesis
Dragon Ball Xenoverse 2
Farming Simulator 19
Final Fantasy XV
Ghost Recon Breakpoint
Grid
Metro Exodus
NBA 2K 2020
Rage 2
Trials Rising
Wolfenstein Youngblood
The list does have a few big names like COD: Modern Warfare and Star Wars Jedi: Fallen Order missing but it is heartening to see Borderlands 3 making its way to Stadia. These might just be starting hiccups for the Stadia platform but Users will hope to see more game releases in the coming times.
ALSO READ: Google Stadia App On Play Store Ahead Of Launch