Daniel Craig Was Not 'Allowed' To Drive Iconic James Bond Car
No Time To Die will be the final film starring Daniel Craig as James Bond.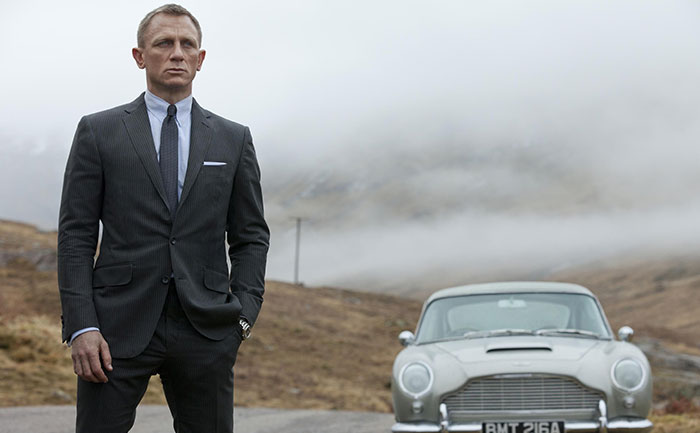 Actor Daniel Craig has stepped into the iconic shoes of James Bond again. The actor first portrayed the character in 2006's Casino Royale which earned him a nomination for the BAFTA Award for Best Actor in a Leading Role. However, the actor has shared that he regrets not being allowed to drive the iconic 007 car during the filming of No Time To Die.
Daniel Craig told Top Gear Magazine that he was not allowed to drive the Aston Martin DB5 during the filming of the James Bond movie due to safety concerns. The actor said he couldn't drive and act at the same time so stunt director Mark Higgins was brought in.
"You know we fake it, don't you? We're not allowed to do that anymore, although I do go driving. I was allowed to donut the DB5 in Matera, which was great," Craig explained.
Mark Higgins told Esquire that everything "done is for real".
"I think a lot of these films are going away from CGI and trying to make it as real as possible," Higgins said.  "The environment we were driving in was very, very restricted and very, very tight. So it's a difficult place to work in."
Higgins also shared that while Daniel Craig enjoys driving, he was happy to let the professionals do the stunts."He's a fantastic actor, so thankfully he lets me do the driving and I let him do the acting! So, we've got a bit of a deal."
No Time To Die will be the final film starring Daniel Craig as James Bond.
ALSO READ: No Time To Die: Billie Eilish Drops James Bond Theme Song