'My life is not in good shape': Danish Kaneria looks to Imran Khan for help
Danish Kaneria, who was banned after allegations of being involved in spot-fixing, has said his life is not in a good shape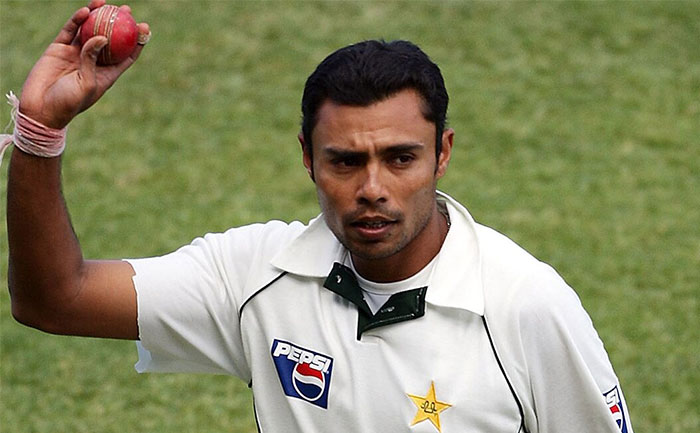 Danish Kaneria, who was banned by the England and Wales Cricket Board (ECB) after allegations of spot-fixing, has sought the help of Pakistan Prime Minister Imran Khan as well as cricket administrators. The cricketer has admitted that his life "is not in good shape". This comes shortly after former Pakistan pacer Shoaib Akhtar revealed during a chat show that Danish Kaneria was treated unfairly by his teammates because he was a Hindu.
Danish Kaneria admitted that he had not received any help in trying to resolve his issues despite reaching out to many authoritative individuals in Pakistan. He went on to add that he was left out even when the "issues of many (other) cricketers of Pakistan have been resolved."
"My life is not in good shape and I approached many individuals in Pakistan and around the world to resolve my issues. Yet, I have not received any help. Issues of many cricketers of Pakistan have been resolved though. I gave everything possible for Pakistan as a cricketer and I am very proud of it. And in the hour of need I am positive that the people of Pakistan will help," the cricketer said.
"I need support from all legendary players of Pakistan including Honourable Prime Minister Imran Khan, cricket administrators of Pakistan and other countries to get me out the mess. Please come forward and help me out," he went on to add.
Danish Kaneria also thanked former pacer, Shoaib Akhtar, for taking a stand and stating the truth regarding the discrimination he faced in the Pakistan Cricket team due to his religion.
"Today, I saw the TV interview of the legendary bowler Shoaib Akhtar. I personally thank him for telling the truth to the world. At the same time, I am thankful to all great players who supported me wholeheartedly as a cricketer. Also hankful to media, genuine cricket administrators, and citizens of Pakistan who supported me regardless of my religious affiliation," Kaneria said.
ALSO READ: When Former Pakistani Cricketer Shoaib Akhtar Wanted To Kidnap Sonali Bendre