When former Pakistani cricketer Shoaib Akhtar wanted to kidnap Sonali Bendre
Shoaib Akhtar was madly in love with Sonali Bendre after he watched English Babu Desi Mem.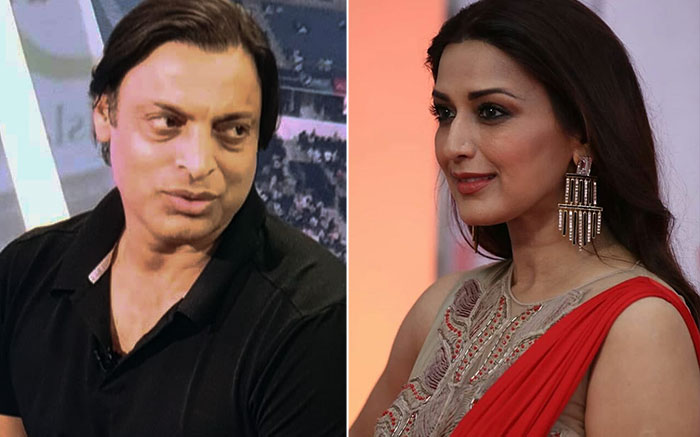 Sonali Bendre was one of those actresses in Bollywood who made go boys weak in their knees. One of those was Pakistani cricketer Shoaib Akhtar. As per a report in Economic Times, the 'Rawalpindi Express' had revealed in a chat show that he used to carry Sonali's photo in his wallet and he also had her posters in his room. Also, Shoaib revealed that if Sonali refused his proposal, he would have to kidnap her. Shoaib was head over heels in love with Sonali ever since he watched her film English Babu Desi Mem.
When Sonali Bendre was asked about Shoaib Akhtar's love for her, she said, "I don't know any Pakistani cricketer named Shoaib Akhtar as I'm not a cricket fan at all. It's funny that every time India plays Pakistan, the media swamps me with calls to find out about him. I've heard he's my fan. All I can say is I'm thankful for that."
Sonali had returned to India last year after her cancer treatment in New York. She was battling high-grade metastatic cancer for over a year and currently, she is leading a healthy life. The actress keeps on inspiring her fans and followers with her posts. At the India Today Conclave 2019, she spoke about the Big C and how she overcame the disease.
Sonali has managed to sail through all the hardships and hurdles she faced due to her disease and today she has set an example for many.
Also Read: In Pics: Sonali Bendre Back In India Greets Media With A Smile