David Warner was the mastermind of ball tampering scandal, reveals Cameron Bancroft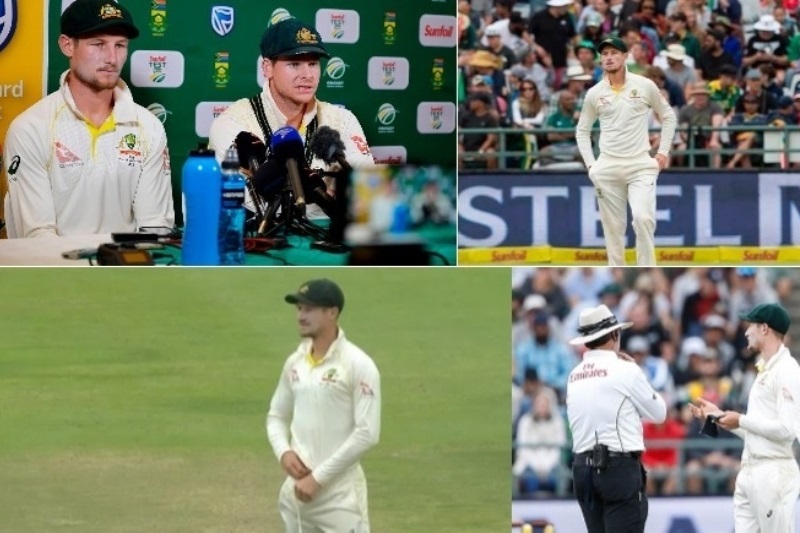 Nearly 9 months after the ball-tampering scandal, Cameron Bancroft on Wednesday revealed that David Warner asked him to alter the condition of the ball in South Africa. Bancroft further added that he went along with it "to fit in".
Bancroft, who is serving a nine-month ban for his involvement in the ball-tampering scandal, said, "Dave suggested to me to carry the action out on the ball given the situation we were in the game and I didn't know any better." "I didn't know any better because I just wanted to fit in and feel valued really. As simple as that," he added.
Bancroft, whose ban runs out this coming weekend, also said, "The decision was based around my values, what I valued at the time, and I valued fitting in … you hope that fitting in earns you respect and with that, I guess, there came a pretty big cost for the mistake."
Bancroft, however, made it clear that he did not consider himself a victim. "I had a choice and I made a massive mistake and that is what is in my control," Bancroft added.
The statement of Bancroft comes a week after Smith admitted that he failed as a captain by turning a blind eye to what went on.
Notably, Bancroft was caught on camera using sandpaper to rough up the ball in the Cape Town Test in March this year.
During the play a ball was thrown to Cameron Bancroft, television footage showed Bancroft take an object out of his pocket before rubbing the ball, then putting something back in his pocket. After footage of the incident was broadcast, a message appeared to be sent out to him on the field. He put the tape down the front of his trousers before being spoken to by on-field umpires Nigel Llong and Richard Illingworth.
Later, Bancroft and skipper Steve Smith admitted tampering of a ball during the third day of the third Test against South Africa. Steve Smith said, "We made a poor choice. We deeply regret our actions. Coaches weren't involved. It was purely the players in the leadership group." "I can promise you it won't happen again. It's the first time this has happened," he added.
Also Read: Cricket Australia confirms that the bans stand for Steve Smith, David Warner and Cameron Bancroft